2019 Sustainability Awards: Green Innovations of the Year
They say that necessity is the mother of invention. That's held true in the green building industry, as contractors, manufacturers and retailers consistently innovate products designed to solve issues such as energy waste, regulatory compliance and indoor air quality. Here are 12 products chosen by Green Builder for outstanding and innovative design and performance.
Grand Winner: EcoSmart Solution Geothermal Energy System
EcoSmart Solution offers an answer to a longstanding question: "How do you build affordable, sustainable homes and communities?" The answer is found in Whisper Valley in Austin, Texas. Although geothermal energy is considered a very practical and effective way to naturally heat and cool a home, upfront infrastructure costs make the system cost prohibitive. Many homebuyers are priced out of their ability to participate in sustainable living.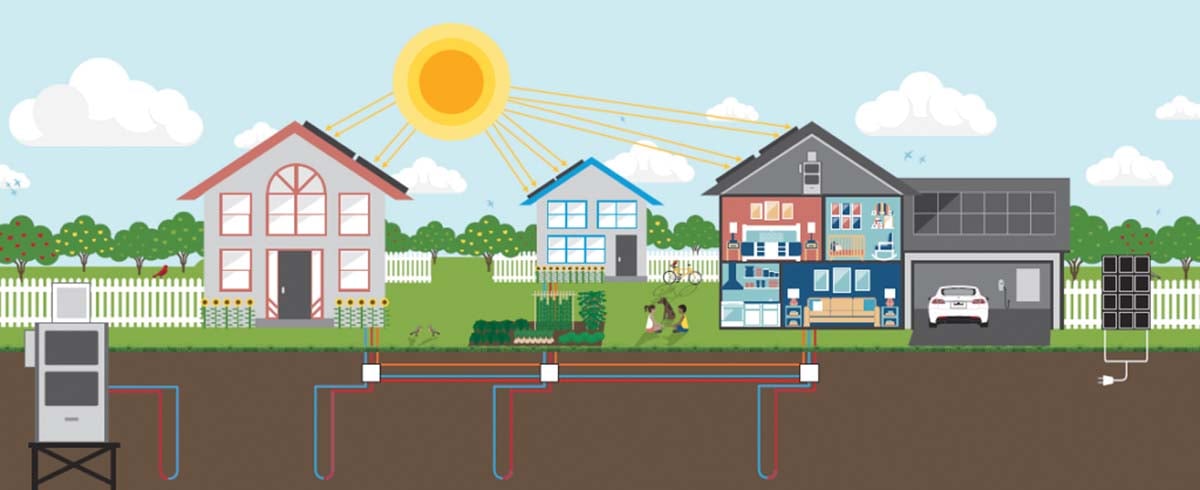 EcoSmart Solution uses an innovative and community-wide GeoGrid to combine geothermal heating and cooling into a system that cuts a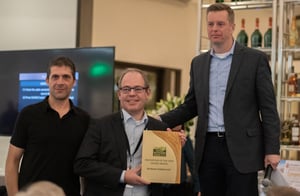 home's power consumption by 60 to 70 percent. The process utilizes a loop field that enables geothermal-generated power to be shared among multiple residences, keeping costs down for owners. It's installed at the start of development as a part of the community's infrastructure, making it possible for builders to add on homes to the system as they are built—instead of installing a separate system for each unit—dropping project development costs dramatically.
High-efficiency Bosch appliances, Google Nest smart home and photovoltaics generate the additional energy needed to power the home. Pairing EcoSmart's infrastructure and responsible energy behavior has resulted in Whisper Valley homes being priced from the low $200,000s to the low $400,000s—a much more affordable price range for all potential buyers.
For more information: http://ecosmartsolution.com/
---
Smart Plumbing: American Standard
The VorMax Plus toilet from American Standard is a high-efficiency, self-cleaning toilet that has earned WaterSense-certification from the U.S. Environmental Protection Agency (EPA) for providing high performance while using 20 percent less water than traditional 1.6 gallons per flush (gpf) toilets. It has achieved the highest bulk removal score on the Maximum Performance (MaP) test, an independent report of toilet performance, successfully flushing 1,000 grams (2.2 pounds) using 1.28 gpf.
VorMax Plus FreshInfuser cleaner, hidden in an easy-to-access compartment in the seat, is released with each flush to freshen and clean the bowl, and prevent staining and hard water build up.
For more information: https://bit.ly/2TFOPge
Bath Ventilation: Delta Electronics Breez Integrity Ventilation System

Utilizing brushless DC motor technology, the BreezIntegrity lasts up to two-and-a-half times as long as AC motor alternatives. The self-compensation feature of the DC motor senses static pressure and adjusts its speed to assure optimal CFM output and proper air movement over long duct runs. As the industry's first dimmable LED flat panel light fixture with ventilation, the BreezIntegrity ITG100ELED complements other edge-lit LED lighting in the home, while the 100-CFM exhaust fan maintains proper indoor air quality in bathrooms up to 100 square feet. It's also UL listed for installation over the tub or shower when installed with a GFCI-protected branch circuit.
For more information: www.deltabreez.com/ITG100ELED.php
Air Sealing: Aeroseal AeroBarrier Aerosol Envelope Sealing Process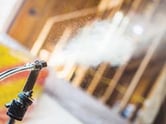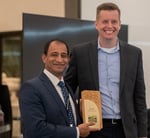 AeroBarrier is a breakthrough envelope sealing technology that replaces a complex, multi-stage, multi-product process yielding uncertain results with a simple, highly effective single-step process with guaranteed results. It provides the first envelope sealing solution that can be dialed in for specifically targeted results—from basic regulatory standards to the tightest Passive House levels of air exchange. The computer-controlled process allows builders to monitor actual level of tightness as the sealing process is taking place. At the end of the process, a final report provides details of before and after results—no retesting and measuring required.
For more information: https://aerobarrier.net
Leak Detection: Uponor, Phyn Plus Intelligent Water Monitor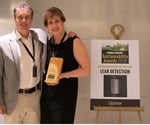 Uponor's Phyn Plus Smart Water Assistant + Shutoff is an intelligent water monitor that attaches to the main water line of homes. Utilizing Phyn's patented technology, including machine learning and artificial intelligence (AI), Phyn Plus measures tiny changes in pressure—240 times a second—to detect plumbing issues in real time. It can remotely shut off the main water supply to prevent costly damage. Phyn Plus monitors a home's entire plumbing system and provides homeowners unprecedented insight into how they use water. In addition to being a safe and reliable leak detection solution, the device helps eliminate water waste.
For more information: www.phyn.com
Leak Detection: FLO Technologies Water Monitoring and Leak Protection System

After one year on the market, the FLO by Moen Water Monitoring and Leak Protection System saved its users an estimated 2.5 million gallons of water by detecting leaks in users' homes. The device monitors the home 24/7, looking for leaks and early signs of lingering issues. If a major leak is detected, the system can turn off the water supply to limit water waste and damage to the home.
Meanwhile, alerts are sent to the owner's phone so they can take control of their home's water wherever they are. Users may also set water consumption goals, monitor daily usage, and turn water on and off remotely.
For more information: https://meetflo.com
HVAC Performance: Lennox Variable Speed Ultra Low NOx Gas Furnace

The Lennox SL297NV Variable Speed Ultra Low NOx Gas Furnace helps combat the health and environmental problems that NOx gas creates, and some of the installation problems faced by builders. The unit meets those requirements where local governments and municipalities have lowered the NOx emission limits for natural-gas-fired, fan-type residential central furnaces, such as those within certain parts of California.
The SL297NV helps make the air cleaner, and also provides environmentally friendly home heating options for homeowners who want an earth-friendly, quiet and efficient product and are looking to avoid a fine for not being compliant with the new regulations.
For more information: https://bit.ly/2yOTa94
Heating Technology: LG Electronics Single-Phase VRF Heat Recovery System

As the U.S. market's first single-phase variable refrigerant flow (VRF) five-ton heat recovery system, LG's MULTI V S is a compact, heat recovery unit designed to provide excellent energy efficiency, and the versatility of simultaneous heating and cooling up to 12 zones.
With a smaller capacity (60,000 Btu/h cooling; 64,000 Btu/h heating), compact design and single-phase power, the MULTI V S helps builders increase energy efficiency and lower energy costs without sacrificing comfort. MULTI V S also features LG's high-efficiency inverter scroll compressor, allowing the unit to provide cooling capabilities in ambient temperatures up to 122 °F and heating operation down to minus 13 °F.
For more information: https://bit.ly/2CiwjTY
Zoning Efficiency: Mitsubishi Electric Trane HVAC US MLZ One-Way Ceiling Cassette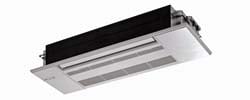 The MLZ One-Way Ceiling Cassette is an indoor unit designed to help homeowners achieve comfort and optimize energy usage through zoning. With a sleek, narrow-body design that fits between standard 16-inch joists, the MLZ enables easy creation of zones for comfort and usage needs, providing energy savings for existing homes and new construction. Utilizing an inverter-driven compressor, the MLZ provides the space with the exact amount of energy to cool or heat an area without turning the system on and off. The unit also syncs to Mitsubishi's kumo cloud app and web service, which intelligently manages the MLZ to customize airflow direction and temperature.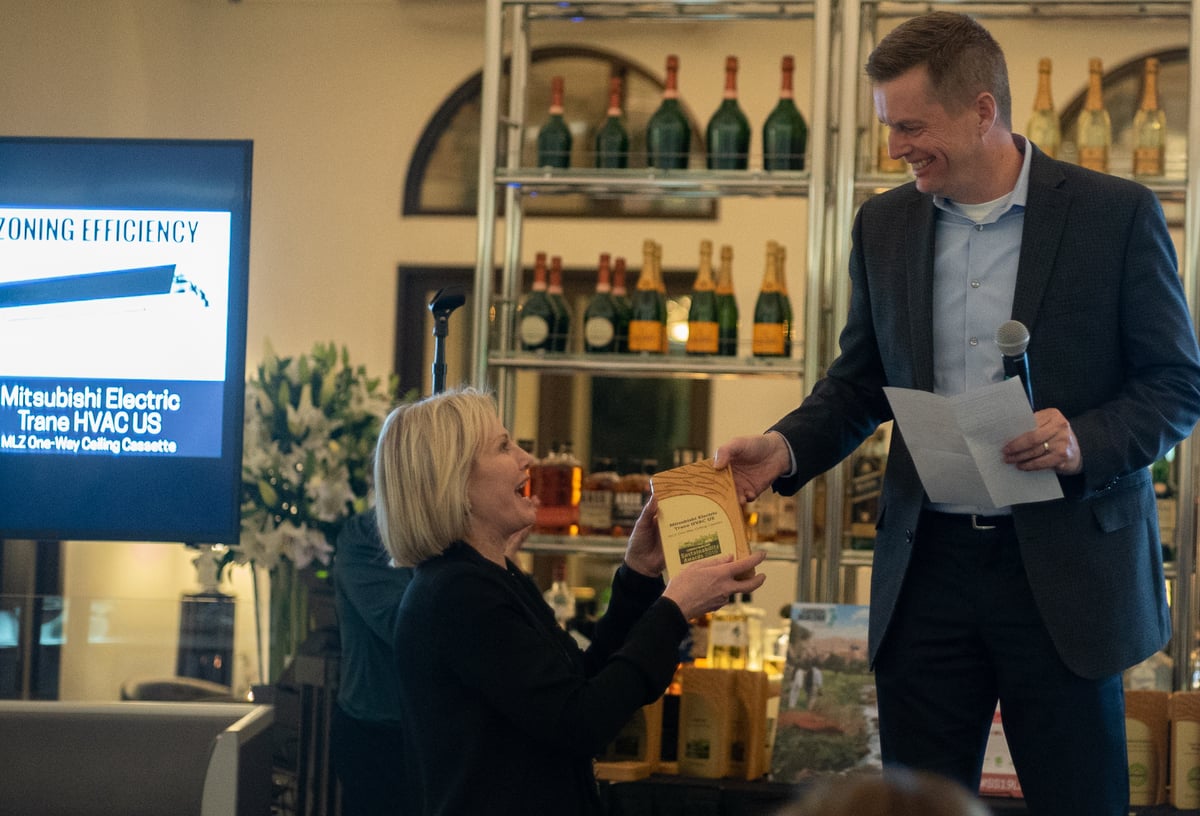 For more information: https://bit.ly/2SMzOsV
Flexible Code Compliance: Panasonic EcoSolutions WhisperFresh Select Fresh Air Supply Fan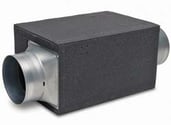 Panasonic's WhisperFresh Select supply fan offers builders, remodelers and homeowners a filtered fresh air solution for tightly built, energy-efficient homes. The fan can operate as a standalone fresh air supply solution or can be paired with Panasonic's multi-speed exhaust fans for a whole-house indoor air quality (IAQ) solution, bringing fresh, filtered air from outside into the home, and exhausting stale, moist, polluted air out of the home to create balanced ventilation. The WhisperFresh Select can be used to comply with many green building standards, including LEED, ASHRAE 62.2 and California's Title 24. The solution is also recognized as 2018 Energy Star Most Efficient.
For more information: https://bit.ly/2D78cJF
Solar Advancement: SolarEdge Technologies EV-Charging Single-Phase Inverter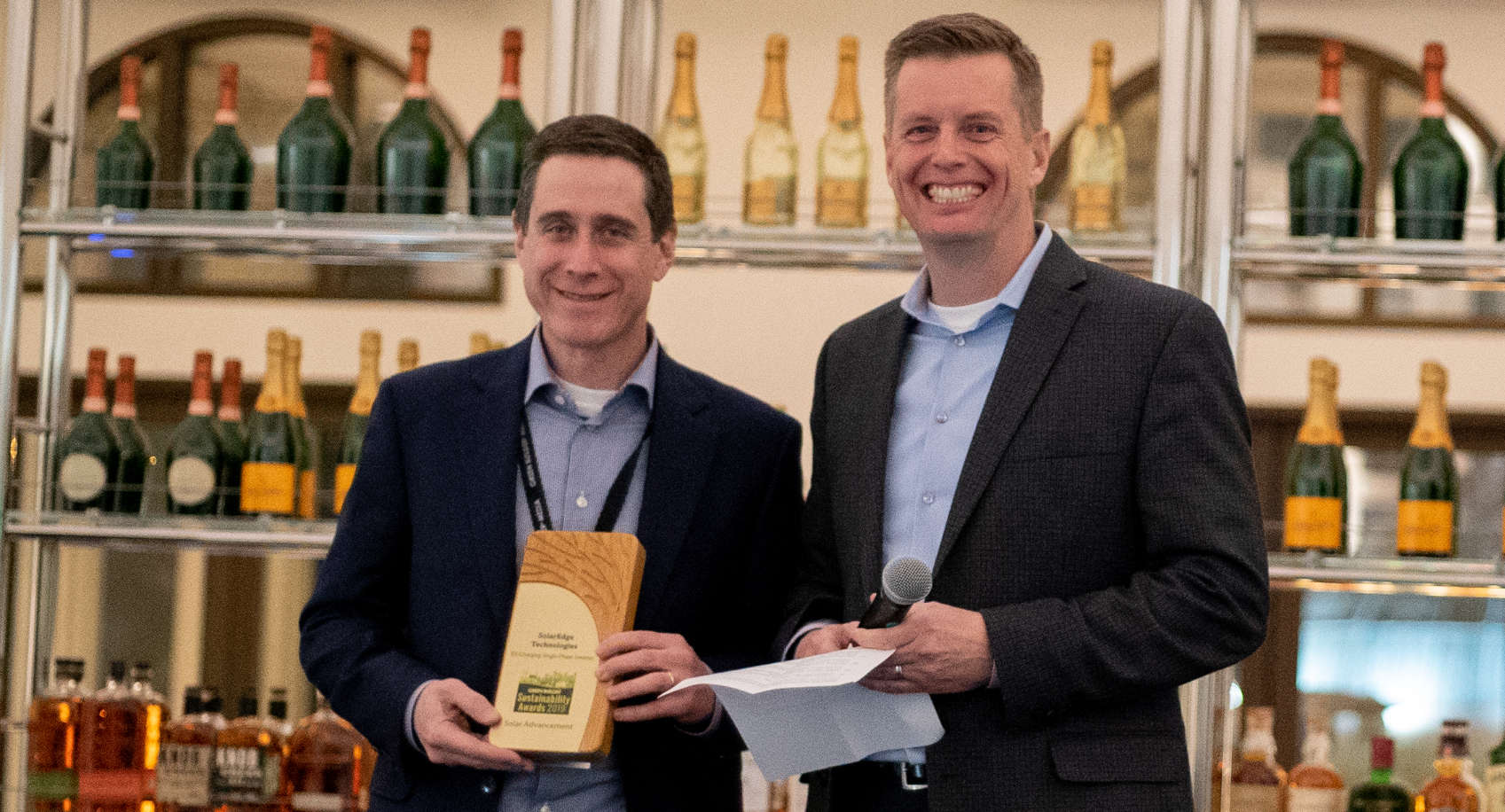 Solar Edge accepts their innovation award at the 2019 Sustainability Awards Dinner at Mr. Chow in Caeasars Palace.

This integrated solution advances development of holistic smart energy homes. Installers and builders can cost- and time-effectively design and build homes that embrace smart energy production and consumption. As an example, the EV-Charging Single-Phase Inverter reduces the workload and costs of separately installing two standalone products—an electric vehicle (EV) charger and solar inverter

This saves space on the main distribution panel and eliminates possible panel upgrades. SolarEdge provides its inverter with an EV-ready option so that is future-ready for new EV purchases or replacement.

SolarEdge's monitoring app also allows for remote charging or prescheduling.

For more information: https://bit.ly/2D7M9m5
Structural Ingenuity: TStud Structural Framing System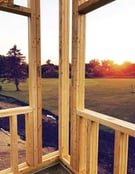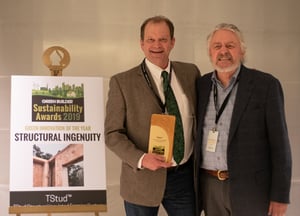 The Tstud solves the No. 1 nemesis of the construction industry: How to "cost-effectively" minimize the transfer of outdoor climatic heat or cold from affecting the interior of a structure's ambient room temperature.
It is a thermally broken, insulated wall stud assembly for use in exterior walls and in party walls. A built-in foam core gives the Tstud three times the insulation of a conventional wood stud. The Tstud is fully International Building Code compliant for all of North America. It is available for use in all five Hurricane Zones and all six Seismic Zones.
For more information: www.tstud.com