Green Business Certification Inc. (GBCI) announced the 35 2015 LEED Fellows who will be recognized at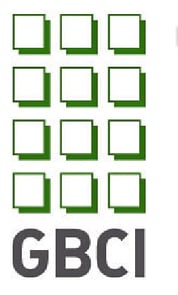 the 2015 Geenbuild Conference. These individuals are chosen for their extensive experience, LED credentials, technical proficiency, education and leadership skills and their advocacy of green building and sustainability. LEED Fellows are considered the most exceptional professionals in the industry. GBCI is the only certification and credentialing body in the green building industry.
The list of 2015 LEED Fellows along with more about the selection process can be found on the GBCI site.


William Amann, M&E Engineers, Inc.
Michael Berning, Heapy Engineering
Steve Davis, Thrive Architecture
Marni Evans, U.S. Green Building Council
Eric Corey Freed, International Living Future Institute
Kelly Gearhart, Triple Green Building Group, LLC
Harry Gordon, Gordon + Gordon Architecture
Emilie Hagen, Atelier Ten
Jacquelynn E. Henke, TD Bank
Michael Hess, exp
Hiroki Hiramatsu, Woonerf, Inc.
Daniele Horton, Verdani Partners
Lance Hosey, Perkins Eastman
David Kaneda, Integral Group
Mike Leonard, Hastings Architecture Associates, LLC
Andrea Love, Payette
Christina Magar, Greenform
Richard Manning, Green Building Services, Inc.
Selvarasu Maru, LEAD Consultancy and Engineering Services (India) Pvt Ltd
Paul Todd Merrill, Clayco
Renato Mirando, Edificio Verde S.A.
Marc Mondor, evolveEA
Gary Gene Olp, GGOArchitects, Corp.
Brad Pease, Paladino
Maria de los Angeles Perez, Gensler
Russell Perry, SmithGroupJJR
Angela Rivera, AECOM
Z Smith, Eskew + Dumez + Ripple
Berkay Somali, Altensis
Kevin Stack, Northeast Green Building Consulting, LLC
Jan Stensland, Inside Matters
Sharlyn Thacker, Rerooted Life
Vessela Valtcheva-McGee, Triple Green Building Group, LLC
Tate Walker, OPN Architects
Will Weaver, JLL