10th Annual Green Home of the Year Award Winner: Pennsylvania Performer

Alan Naditz
5 min read
To achieve Passive House status for Scranton House, builders went back to basics.
Once upon a time, there was a burned-out house on an abandoned hillside lot—an eyesore for residents of Scranton, Pa. You'd never know that today. The site is now where a two-story, 2,153-square-foot "state of green" house now rests. And the city, the home's owners and its developers couldn't be happier.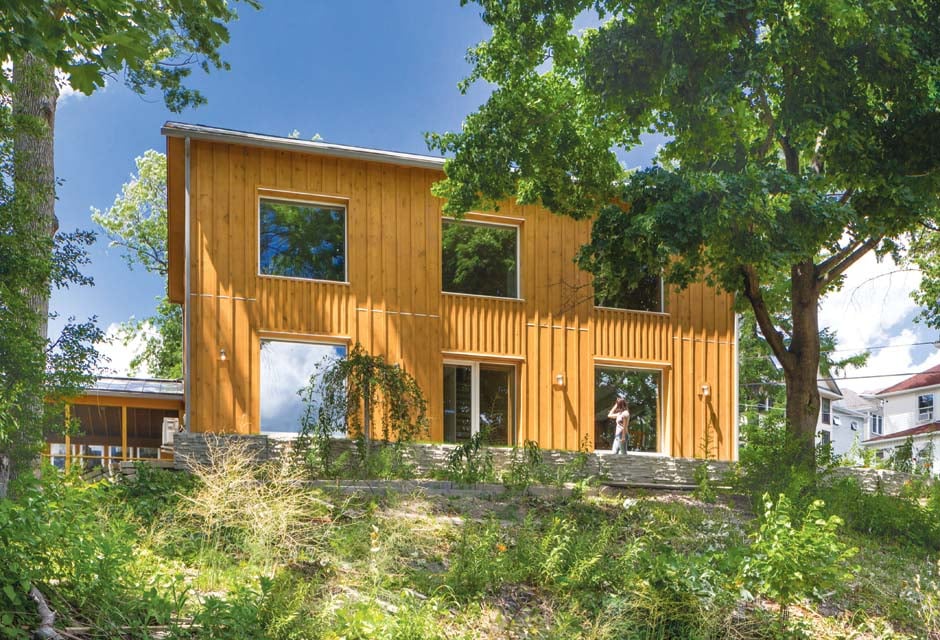 The home is Northeastern Pennsylvania's first residence designed and constructed to Passive House standards. It's also a triumph for architect Richard Pedranti and builder Rob Ciervo, both of whom have never developed a passive house before.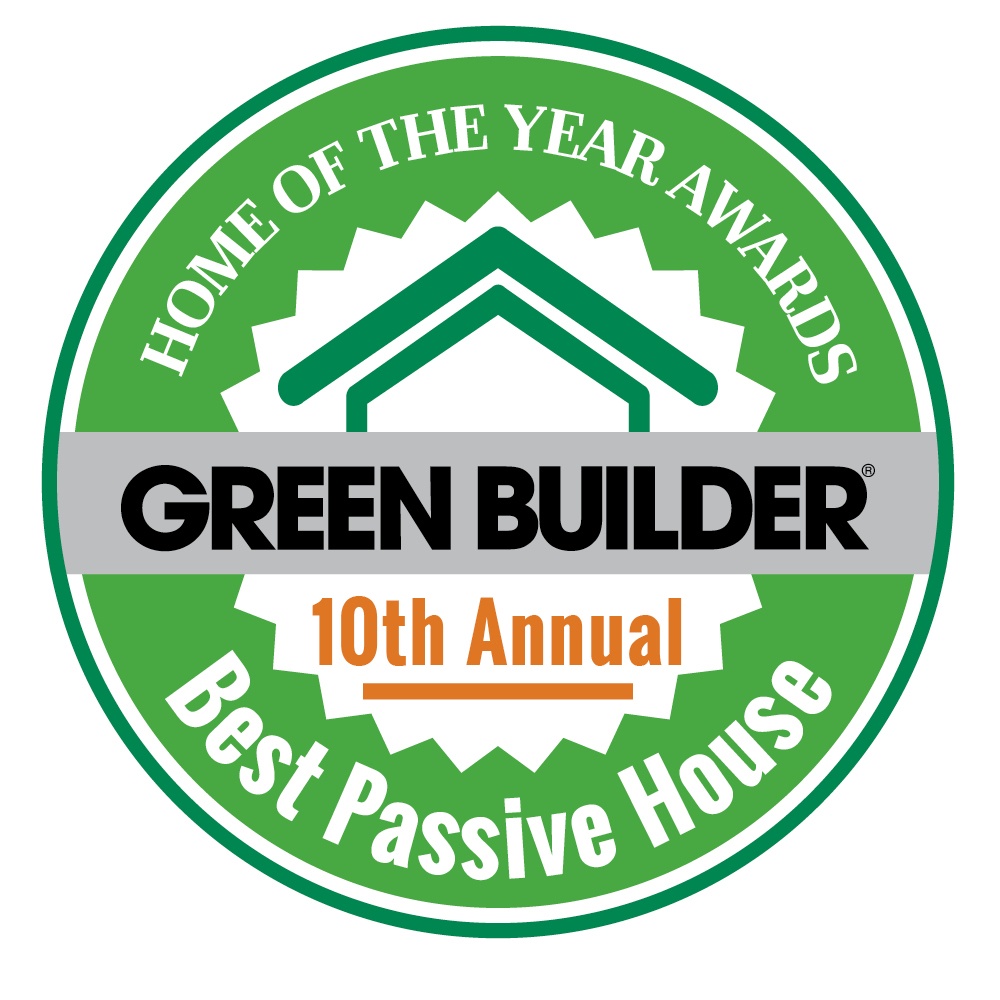 Project Stats


Name: Scranton Passive House
Architect/Designer: Richard Pedranti, Richard Pedranti Architect
Builder: Rob Ciervo, Ciervo and Sons Renovations
Photographer: Rick Wright Photography
Passive houses, in general, are rare in the U.S. The Scranton Passive House is only the 112th Passive House Institute U.S. (PHIUS)-certified home in North America.
"There were a lot of first experiences in this project for everybody," Pedranti says. "But we had a great group; a great team. Everyone was really excited to do this."
Simple, Sensible Tastes
In 2014, when owners Declan Mulhall and Christie Karpiak—professors at the nearby University of Scranton—approached Pedranti about replacing the destroyed Wheeler Avenue structure with an actual house, they had a straightforward request: Make a home that was ultra-energy efficient and practical in terms of living space. At the time, Mulhall was adamant that he did not want a "McMansion" full of "useless space," such as a formal dining area and sitting rooms.
"Christie and Declan were very much about sustainability," Pedranti recalls. "They were definitely looking to lower their carbon footprint—build something that didn't have a negative impact on the environment and the natural resources. Beyond that, they wanted a very simple home to raise their family in."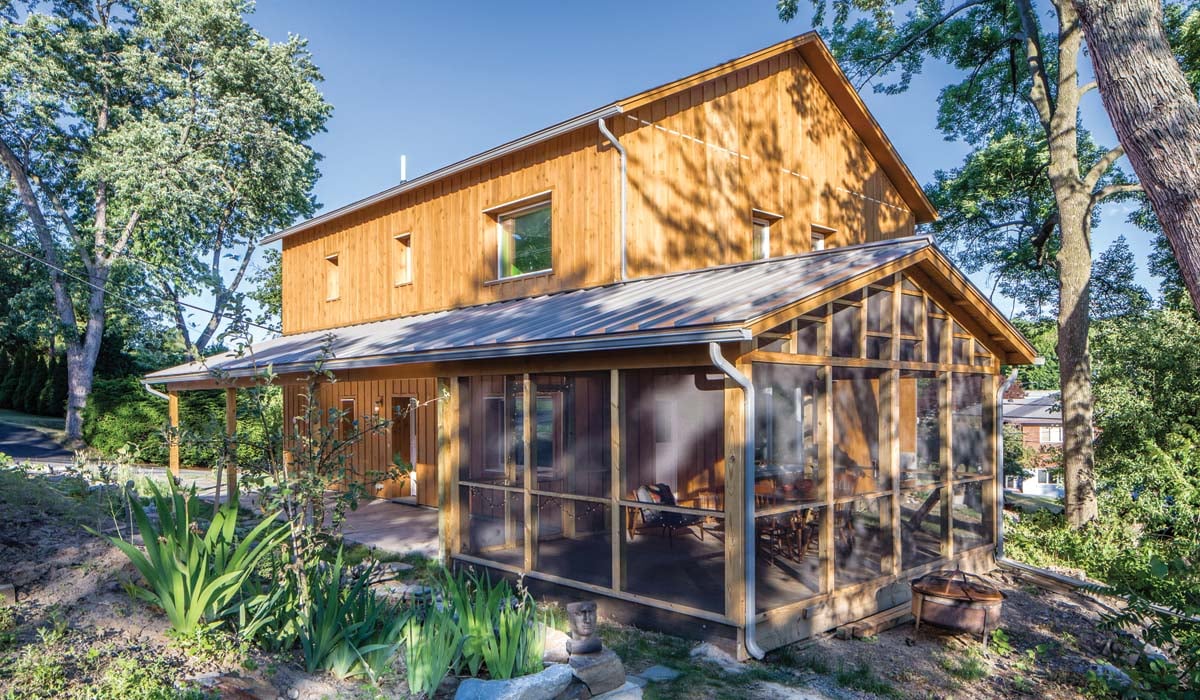 Pedranti had achieved LEED certification years before, but had yet to actually attempt anything in that venue. "[With this project, LEED] was a very positive way to take my business, and it was exciting," he says. "I really liked that it is based on science. I have found over the years that a lot of the bad things in our industry are the result of an overemphasis on pure aesthetics."
The design was kept simple: two stories, with three bedrooms, two-and-a-half baths, a den, a kitchen, and living, laundry, mechanical and mud rooms. The outside would feature a large porch—part of it screened—and an arbor. Plans also called for a neighboring garden shed.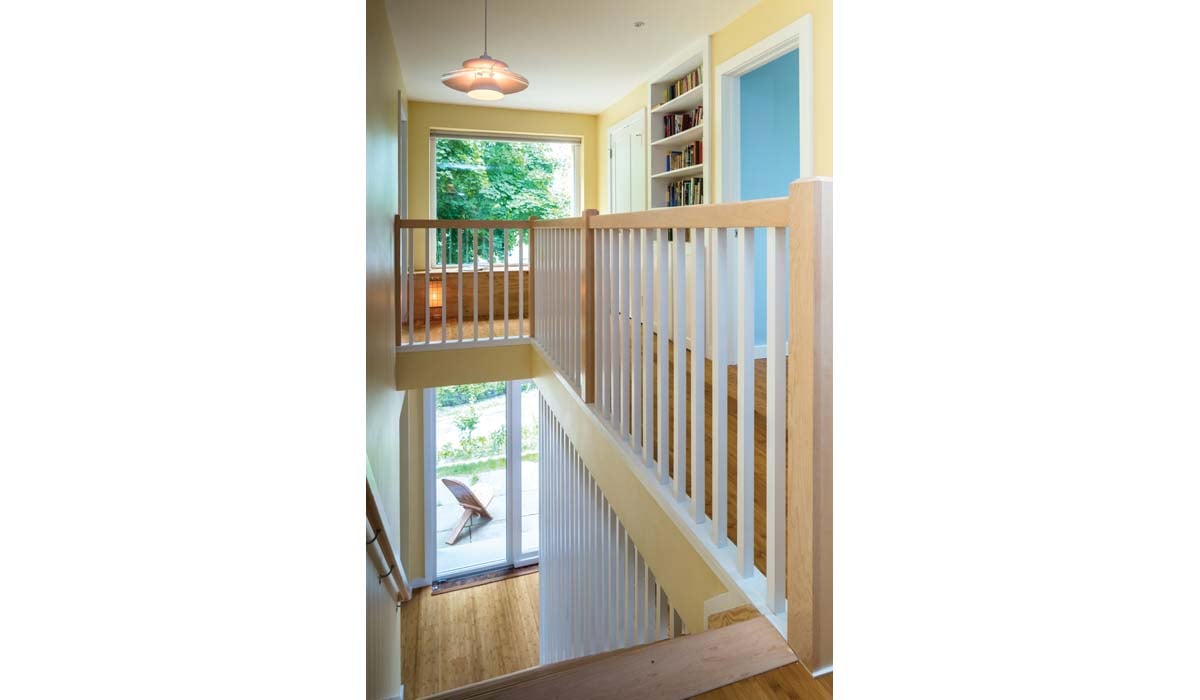 Such a basic floorplan simplified what needed to be done to meet requirements for a certified passive house, according to Pedranti.
Trial and Air-or
Some energy goals were easier to attempt than others. The house faces south for maximum solar energy gain. The arbor provides shade during the summer to keep out unwanted heat. Solar panels on the shed northwest of the screened porch generate on-site energy that will help the home meet net-zero status.
A RenewAir EV200 heat recovery ventilator was installed to draw fresh air from outside, and pre-heated or cooled air from indoors. Blown cellulose insulation, made primarily of shredded newspaper, was installed in the ceiling (R-90) and walls (R-60) to prevent loss of that temperature-treated air during transfer. Pedranti says they went way above Passive House minimums during installation.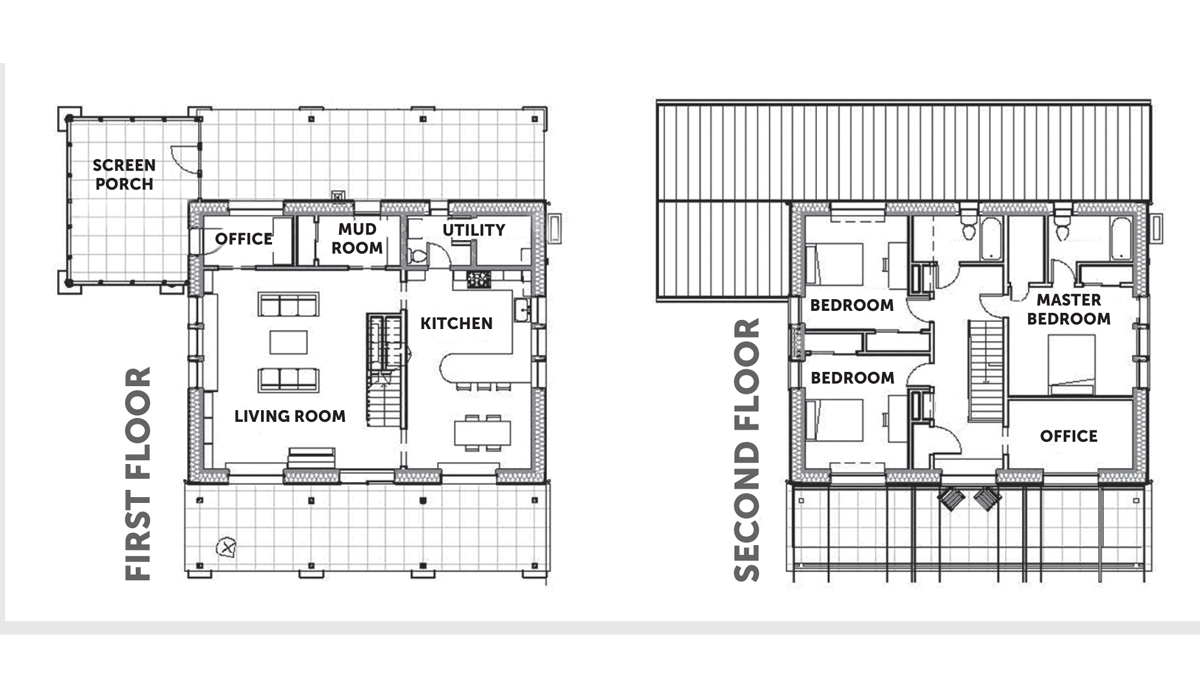 To stop heat loss through the concrete floor, Pedranti originally planned to use a typical 12-inch layer of expanded polystyrene and 8 inches of crushed gravel. But then a person familiar with PHIUS suggested replacing the gravel with perlite. "I never would have thought of it," he says. "It has an R-value of 3.5, it's environmentally safe, and it was being made in [nearby] Bethlehem [Pa]. It comes in 8-inch bags. We used it, and our slab went from R-40 to R-75 at very little cost. I never realized it could be that easy."
Not everything was as cut and dried. Knowing that achieving the Passive House designation depended on the home being airtight, Pedranti and Ciervo set out to make what amounted to an airtight box. "Everything had to be perfect, especially since we had an airtightness requirement of 0.6 ACH50," Pedranti notes. "Your 'box' or envelope gives you a baseline. Then, every time you make a hole in the envelope—such as a window or door—you have an idea of the amount of leakage."
After accounting for the planned openings and sealing obvious escape areas, the team used a blower door and a fog machine to detect where any other leaks might be. Any leaks found were promptly patched up with foam and vinyl tape.
"The first time were tested, we were certain we were going to pass," Pedranti recalls. "When we failed, it was shocking. After all, it was a box!"
They never achieved better than 1.1 ACH50, far short of the minimum, he notes.
On a whim, the team put a piece of polyurethane over a portion of the Oriented Strand Board (OSB) sheathing in use, reversed the blower door and discovered that the problem was the OSB itself. "Sure enough, there was air leaking through the OSB," Pedranti says. "We were not happy. But we solved our problem by putting a membrane over the sheathing."
That reduced the home's airtightness score to 0.34 ACH50—well under Passive House standards. The home's overall HERS Index score is 28, a number that the homeowners are certain will improve as other energy-saving efforts come online.
"I knew when I got into Passive House, there was a hard learning curve, which has everything to do with the fact that you measure things. That's not the case with a typical, prescriptive code-built home," says Pedranti, who has since taken on other Passive projects. "With Passive, you build an energy model with a spreadsheet. It's very detailed; it's down to three digits. Every bit of material, the design, the orientation of the windows—all that stuff is either 'yes' or 'no' in terms of meeting the requirements. For me, it's well worth the extra effort."
Key Components
Appliances: GE
Building Envelope: FPSF, TJI frame walls, raised heel engineered roof truss
Cabinets, Shelves, Millwork: Starmark green certified
Caulks and Sealants: Siga tapes
Countertops: Green-certified granite
Doors and Hardware: Solid core birch veneer and Schlage
Exterior Finishes: Paine board and batten
Flooring: Bamboo and tile
HVAC/Ducts: Mitsubishi 9KBTU
Insulation: 12-inch EPS and 8-inch perlite under slab, dense pack cellulose in walls, loose fill cellulose in ceiling
Lighting: LED
Paints and Stains: Benjamin Moore Aura paint
Pavers: Locally sourced bluestone
Renewable Energy Systems (Solar, Wind, Etc.): Wired for PV
Roof: Asphalt and metal
Specialty Products: N/A Structural
Components: TJI for walls and floors, raised heel engineered trusses for roof
Ventilation: RenewAir EV200 heat recovery ventilator
Water Heating: GE GeoSpring hot water heat pump
Windows, Skylights, Patio Doors: Intus triple-pane tilt/turn inswing
---

Alan Naditz is managing editor of Green Builder Magazine. He has covered numerous industries in his extensive career, including residential and commercial construction, small and corporate business, real estate and sustainability.