The Align Project: A Rendezvous with Reality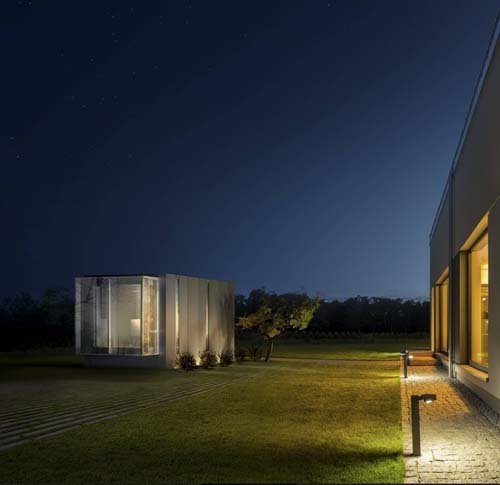 About the Kasita Independent Home: A stand-alone home that's just as comfortable in the wilderness or in your backyard, the Independent is the culmination of 10,000+ design hours and an award winning micro-home that's perfect for those want to live simply, or for the homeowner who wants some extra space. Whether for a guest house, granny flat, or a rental, this home has enough space for everything you need and nothing you don't.
Prepare yourself. The Align Project is like no other housing exhibition you've experienced. Our one-year mission? To disrupt, challenge, and re-imagine some of society's most entrenched ideas about what it means to live the good life in the U.S. To do this, we're going to dissect the spaces we live in, the products that serve (and own) us, and challenge many so-called "common sense" ideas.
Aligned Spaces:
Most of us use only 5% of our homes. What if, instead, we optimized the living spaces we actually want and created a home that's 100 percent useful?
Aligned Budget:
When it comes to our homes, many people have historically focused on upfront cost rather than long-term durability, resiliency, and efficiency. To align our finances, we must invest in products and technologies that will reduce ongoing operating and maintenance costs, while enhancing energy and water efficiency, improving health and safety, and increasing resiliency.
Aligned Technology:
Given our level of connectedness, how can we master our machines? At what point do high-tech gadgets stop serving us, and start sucking away our valuable time and life energy? How can we be "connected" all the time seamlessly without feeling technology fatigue?
Aligned Mobility:
When we think of daily travel, most of us focus on the destination. When we consider the journey instead, all of the rules change. This shift in focus may affect the type of car or truck we drive, which city we live in, the type of neighborhood we choose, how far we are willing to live from work or play, and who we travel with.
Aligned Aging:
A huge trend in housing right now is the use of technology and flexible design to make life better as we age in place. Devices and products are now available that monitor vital signs, improve access and/or mobility around the homes, and ensure safe and healthy spaces. Combine these with a compact, portable, flexible housing option like Kasita and you have the ultimate strategy for a home that changes with you.
Got ideas that you think we should include in The Align Project? Let us know!