2021 Code Cycle: How Today's Decisions about Energy Codes will Drive the Rapid Transition to Net Zero Buildings
Thursday, September 12, 2019
2:00 Eastern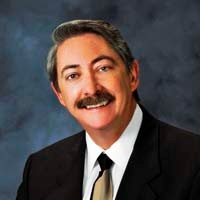 Things are heating up for this November's critical ICC ballot to update America's Model Energy Code. Local and state officials recognize the critical role buildings play in sound energy and climate policy, and are signaling their intent to vote.
Notably, the U.S. Conference of Mayors unanimously adopted a resolution on July 1 encouraging cities to commit their full voting slate to vote for proposals that boost the efficiency of the 2021 IECC by at least 10%. It's their hope that by tackling the nation's largest source of carbon – buildings – things will start cooling down, and fast!
EECC's Bill Fay will discuss what's ahead in this year's ICC Code Development cycle: the stakes, the challenge, the deadlines, and the players.
Fill out the form on this page to register.
---
About the Presenter:
Over four decades in Washington DC, Bill Fay has led seven broad-based national issue campaigns that coordinate lobbying, media, communications, and grassroots advocacy, both independently and as Sr. Vice President for America's largest public relations firm. He has recognized energy expertise, having worked complex energy issues on Capitol Hill relating to fossil fuels, nuclear, hydropower, and electricity generation and transmission. A coalition builder, he organized and led the nation's premier coalitions on 1990 Clean Air Act reauthorization, product liability reform, multi-year highway legislation, and President Bush's Clear Skies Initiative. He was recently one of GreenBuilder ® Media's "2018 Eco-Leaders."
Since 2007, he has led the Energy Efficient Codes Coalition (EECC), which has united a unique support base – from government, environmental groups, businesses, low-income housing and consumer groups, manufacturers, utilities, and labor – to advance the development and adoption of building energy codes that put America on a glide-path of dynamic building efficiency gains. EECC has helped boost the residential and commercial building efficiency of the America's Model Energy Code (the International Energy Conservation Code) by 38% and 35%, respectively, and has worked with local and state jurisdictions to support its adoption.
From 1978-85, Fay and served as legislative director in the U.S. House and Senate, specializing in energy, environment, tax, transportation, & natural resource policy/regulation. He has testified before 11 congressional committees, worked for the Idaho Legislature, has degrees in accounting and political science, and successfully completed the Uniform CPA examination.