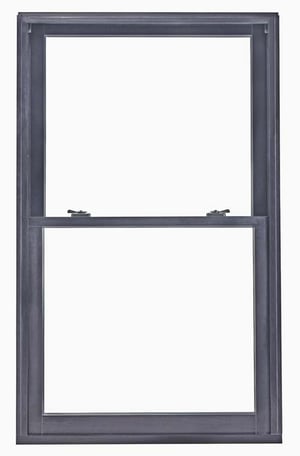 When working with history, go with a history maker. The Westchester Double Hung Window by Sierra Pacific Windows offers structural and thermal performance ratings that are rarely found in double-hung windows. The new line also features the narrowest check-rail sightline for high end windows, along with historically accurate sash proportions. This makes the product beneficial for historic homes—which have a strict set of preservation criteria—and modern homes that owners simply want to immerse with the latest and greatest.
With a performance rating of PG50 on most standard sizes, the Westchester line has 0.28 U-value with dual insulated Lo-E 366 and argon, and a triple insulated glass U-value of 0.17. The windows feature a thermally broken sash construction, integral aluminum nail fin, a constant force balances standard, and optional Class 5 Hybrid Spiral Balance for sash of up to 140 pounds.
The heavy duty doors, suitable for residential or commercial use, feature extra-thick 0.055-inch extruded aluminum cladding for a low-maintenance exterior. They are surface protected by Sierra Pacific's exclusive CoreGuard Plus™ wood protection product. And, the company's concealed jambliner is a real upgrade to a natural, all-wood interior free from unsightly vinyl.
For more information: sierrapacificwindows.com