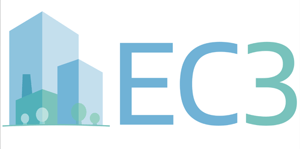 How much of an environmental impact will that home or building have? There's now a way to find out. The Embodied Carbon in Construction Calculator (EC3) tool is a free and easy-to-use item that allows benchmarking, assessment and reductions in embodied carbon, focused on the upfront supply chain emissions of construction materials. Architects, engineers, owners, construction companies, building material suppliers and policy makers will have the information needed to make more-informed decisions on exactly what types of products and property design is best for a given area.
The EC3 tool utilizes building material quantities from construction estimates and Building Information Modeling (BIM) models, and a robust database of digital, third-party verified Environmental Product Declarations (EPDs). Powered by this data, EC3 can be implemented in the design and procurement phases of a construction project to look at a project's overall embodied carbon emissions, enabling the specification and procurement of the low carbon options.
EC3 also helps owners balance their finances with the ability to have a house created that is as green as possible. Users can gauge the degree of a home's sustainability against the cost of construction, allowing them to tailor the design to what works best for the environment and the owner's pocket book.
For more information: www.carbonleadershipforum.org