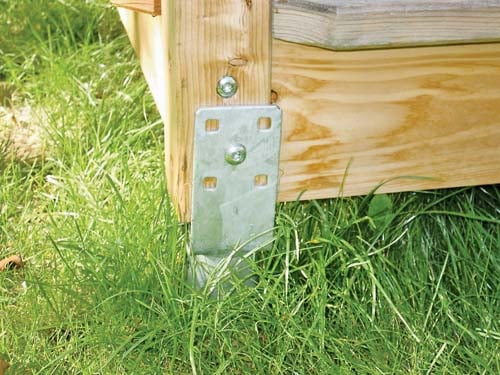 It's no secret that building anything requires strong support structures, and that putting those structures in place can take a lot of concrete—something that is not all that environmentally friendly. But American Ground Screw offers a solution with its ground screw system, which is capable of creating the same level of support without the need for concrete footings or excavation. That means far less environmental damage, as well as lower construction costs.
The ground screws are useful with a variety of light industrial projects, from anchoring wooden structures to fencing, footbridges and storage containers. Structural foundations can be installed in minutes: just mark the location, drive the screw and start building. The easier installation means a faster completion, as well as fewer hands on the job—two more cost cutters.
Disassembly is just as easy, and the screw system is reusable. That means almost no demolition or recycling costs for removal.
Meanwhile, American Ground Screw just became the first ICC-certified Ground Screw Foundation System in North America, a distinction the company believes will greatly expand the use of ground screws beyond engineer-stamped projects in professional and DIY construction application.
For more information: americangroundscrew.com