This historic company's green influence is everywhere.
Centrica Business Solutions helps customers gain competitive advantage from energy by building intelligent end-to-end energy solutions that power performance and resilience. The company is North America's No. 1 natural gas supplier and second-largest power supplier. Centrica Business Solutions is part of Centrica plc, a two-century-old international energy and services company headquartered in Windsor, United Kingdom.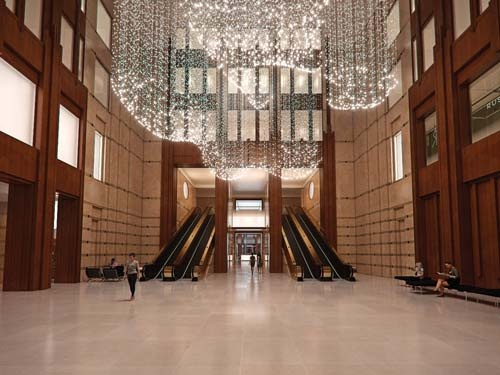 Centrica Business Solutions' Panoramic Power platform revealed that The Franklin's off-timed temperature control settings led to its excessive energy use.
When Tishman Speyer, owner of The Franklin in Chicago, engaged a service company to perform monitoring-based commissioning services, the property's annual energy use exceeded 40 million kWh. After establishing HVAC data integration protocols, The Franklin's engineering personnel were alerted to operating anomalies that could lead to excessive wasted energy. Centrica Business Solutions' PowerRadar mobile application enabled the site engineering team to view the same daily and weekly performance data available to service company Sieben Energy Associates.
Speyer's service company began using Centrica's Panoramic Power sensors and communication bridges to monitor power draw to the property's fan-powered boxes from 98 electric panels. The company's analytics platform, PowerRadar, revealed that the majority of tenant floors consume electricity during unoccupied hours and that nighttime setback controls were keeping the floors at unnecessarily warm temperatures at night.
The monitoring revealed that The Franklin was unnecessarily heating the property during unoccupied hours, while year-round heating tendencies led to simultaneous heating and cooling in the summer.
The switch to occupancy-based power use resulted in a 3-million-kWh reduction in annual energy use, and a savings of more than 7 percent of the property's historical annual energy consumption.
They're an Eco-Leader because...
Centrica's responsible procurement program includes use of its purchasing power to embed high social, ethical and environmental standards across its supply chain.
The company partners with facility and operations managers to understand the impact energy has on their businesses—from supplying tools that monitor all energy consuming devices and making recommendations on when to curb use, to providing energy solutions to best match their sustainability needs.
Centrica improves the sustainability of the built environment by empowering customers to manage costs, improve operational efficiency, enhance resilience and reduce CO2 emissions.
The company offers end-to-end energy services across a range of areas, including energy insight, energy efficiency, demand response, combined heat and power, solar + storage, and power generation.
---