Here's a six-pronged environmental road to net positive.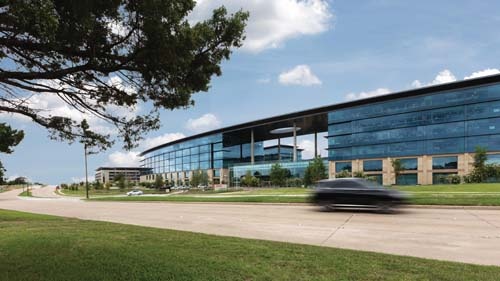 Toyota Motor Corp.'s "Environmental Challenge 2050" has it on the way to all but eliminating gasoline-powered vehicles from highways by mid-century.
Company Profile
Founded: 1937, Kiichiro Toyoda
Headquarters: Tokyo, Japan
Leadership: Akio Toyoda, President and Representative Director
Products and Services: Motor vehicle production and sales
Employees: ~350,000
Website: www.toyota-global.com
As the world's second largest automotive manufacturer and the first to produce more than 10 million vehicles per year, Toyota has accepted the environmental responsibility befitting of such a manufacturing superpower.
An Environmental Challenge
Calling it "Environmental Challenge 2050," the company has an aggressive goal of reaching a net-positive impact by that date. The carmaker has laid out six sustainable challenges in the realm of climate change, resource and water recycling.
Starting with the "New Vehicle Zero CO₂ Challenge," Toyota has pledged to reduce vehicle CO₂ emissions by 90 percent by 2050, based on 2010 levels. With the aid of mileage improvement of engine-driven vehicles, the company is actively promoting the development of next-generation vehicles including hybrid, plug-in hybrid, electric and fuel cell vehicles.
Meanwhile, the company's "Lifecycle Zero CO₂ Emissions Challenge," encompasses traveling and manufacturing, processes of materials production, and disposal and recycling of vehicles. Toyota seeks to develop and expand the use of materials with lower CO₂ emissions during production, and reduce the quantity of materials and number of parts used in a vehicle.
Taking on Plants, Air and Water
Taking its zero CO₂ emissions goal to the plants, the manufacturer is developing low CO₂ technologies and adopting renewable energy sources and hydrogen energy. By simplifying and shortening the manufacturing process, Toyota seeks to further reduce emissions.
"At the plants, we aim to advance innovative energy-saving measures and limit energy use to less than one-third of current levels," says Toyota Motor Corporation Chairman Takeshi Uchiyamada.
In manufacturing, Toyota is focusing on reducing water use and comprehensive water purification. Along these lines, rainwater collection, filtering and re-use of wastewater through recycling has been implemented.
"Recycling," Environmental Challenge No. 5, involves the utilization of eco-friendly materials, using parts for longer periods of time, improved recycling technology and re-using materials from end-of-life vehicles.
Finally, Toyota's commitment to "enriching lives of communities" involves planting trees and plants, environmental conservation activities and environmental education.
---
Toyota's "Environmental Challenge 2050," targeting a net positive impact, presents six sustainable challenges in the realm of climate change, resource and water recycling.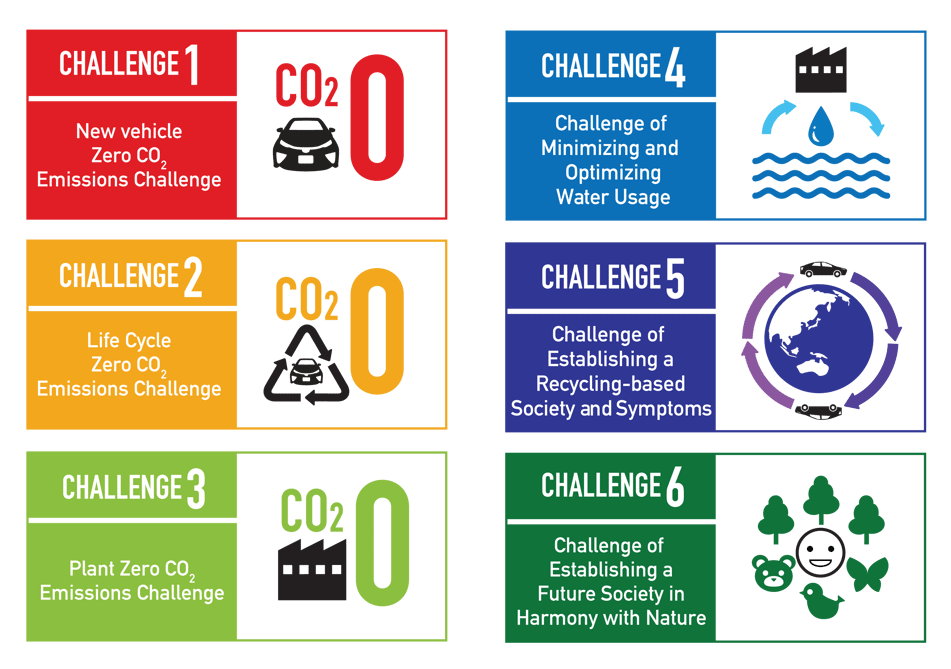 ---
© 2017, Green Builder Media. All rights reserved. This article is the exclusive property of Green Builder Media. If you would like to reprint this content, you are free to extract a short excerpt (no more than 1/4th of the total article), as long as you 1. credit the author, and 2. include a live link back to the original post on our site. Please contact a member of our editorial staff if you need more information.