Company Profile
Founded: 1958 (as Goldstar) by In-hwoi Koo
Headquarters: Yeouido-dong, Seoul, South Korea and Englewood Cliffs, N.J. (LG Electronics USA)
Leadership: Bon-Joon Koo, Vice Chairman and CEO; William Cho, President and CEO (LG Electronics USA)
Products and Services: Consumer electronics; home appliances; telecommunications equipment
Employees: 82,000
Divisions: Home Entertainment, Mobile Communications, Home Appliances & Air Solutions, Energy Solutions and Vehicle Components
Website: www.lg.com
LG ELECTRONICS INC. is a global company with manufacturing facilities around the world and a presence in over 200 countries. While our readers are likely most familiar with the company's appliances and consumer electronics, such as mobile phones and televisions, LG also makes solar modules, LED lighting, HVAC equipment and products which enhance safety in vehicles.
At the heart of LG's ethos is its "Jeong-do Management" philosophy, which promotes success through "the constant development of capability based in ethical management." A code of ethics and compliance code of conduct help ensure employee alignment with this vision, which promotes cooperation, mutual trust and respect for the free market economy. LG has been recognized by Corporate Knights in its annual Global 100 as one of the world's top 100 sustainable corporations; the 2014 Dow Jones Sustainability Indices also named LG the industry leader in the Consumer Durables & Apparel category.
Quality and Efficiency
For the fourth straight year, LG earned Energy Star's Partner of the Year/Sustained Excellence award in 2015 for "continued leadership in protecting the environment through energy efficient consumer electronics and home appliance products." The company also earned the 2015 Energy Star Partner of the Year/Climate Communications Award for efforts to raise consumers' awareness of the impact of climate change.
In 2014, the company offered nearly 300 Energy Star-certified models in a range of product categories, including clothes washers, dishwashers, refrigerators, TVs, computer monitors, room air conditioners and LED lighting. LG increased its total sales of Energy-Star-certified products by nearly 18 percent from 2013; in addition, American consumers purchased more than 1 million LG products that were awarded the Energy Star Most Efficient 2014 distinction.The company offers 21 Energy Star 2015 Most Efficient A/C units, more than any other brand.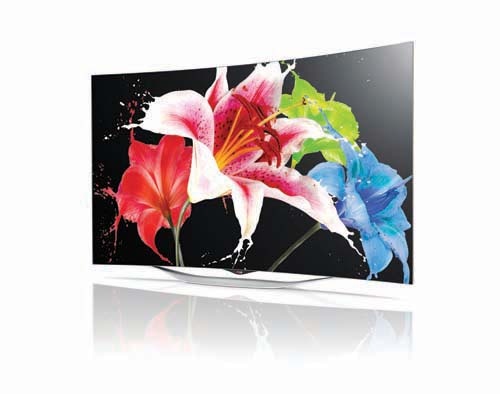 The 55-inch OLED HDTV has earned both Energy Star Most Efficient and GREENGUARD Gold certifications.
"Energy efficiency cuts across all of our efforts," says John Taylor, vice president of public affairs at LG Electronics USA. He cites the company's 55-inch OLED HDTV, which has earned the Energy Star Most Efficient certification, as an example of a product that combines efficiency, style and performance. "This is not a low-end product," says Taylor of the television, which features a curved screen.
The Energy Star program only recently began certifying clothes dryers. LG was the first company to announce Energy Star-certified gas dryers and now boasts 14 qualifying models in this category. One is its ground-breaking, ultra-efficient EcoHybrid Heat Pump Dryer, the first recipient of the 2014 Energy Star Emerging Technology Award.
Renewable Energy
LG broke ground on its first solar cell and module manufacturing facility in 2009, and the company has been in the solar business in the U.S. for the last several years.
"We're bringing a lot of innovation to the field," says Taylor. By combining the module and microinverter into a single unit, its MonoX ACe modules eliminate the need for an external inverter. The modules, which come with a 25-year performance warranty, are a little more expensive, but they also offer more flexibility, says Taylor. LG also offers web-based monitoring for solar customers.
Recycling Initiatives
As an electronics manufacturer, LG recognizes its obligation to facilitate recycling and the management of e-waste. It has established take-back programs according to local and national regulations (commonly referred to as Waste Electrical and Electronic Equipment, or WEEE) and in some cases has established programs voluntarily.
In the U.S., e-waste recycling reached 48.2 million pounds in 2014, up from 11.7 million pounds in 2011. This year, LG is lending support to a new EPA program called Flip Your Fridge, launched on Earth Day of this year. The program encourages people to upgrade refrigerators that are at least 15 years old with new Energy Star-certified models. The program was announced on the Ellen Degeneres Show and featured LG Energy Star appliances available through Best Buy, another Energy Star Partner.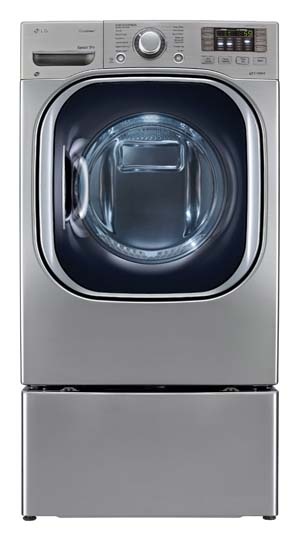 LG's EcoHybrid dryer uses 50 percent less energy compared to conventional dryers. It was released in a "soft launch" in 2014 but should be more widely available this year.
"We're proud of our leadership role in this area," says Taylor. "One thing we've done differently is to encourage customers to upgrade and recycle."
The company offers information and transparent data about its recycling efforts around the globe. U.S. customers can visit a special website (www.lgrecyclingprogram.com) to learn about recycling regulations and rates for individual states, as well as locate the nearest drop-off location for their zip code. In addition, LG hosts a no-cost mail-in program for electronics, including handheld mobile devices.
The Whole Package
LG is addressing the impacts of its products by examining the whole life cycle and making improvements to green its products. In addition to improving products' energy efficiency, the company is in the process of replacing substances "believed to have a negative impact on the environment," such as PVC. Other strategies include reducing the amount of packaging and designing packaging that is more easily recycled. In addition, LG has launched a no-cost mail-in packaging program.
The company has also reduced the weight of some of its products, such as refrigerators and clothes washers, and increased the percentage of recycled plastics.
LG is also addressing the issue of "conflict minerals," which are mined in central African countries and used in electronic components. They include tantalum, tin, tungsten and gold. LG requires that any supplier must establish reliable systems to assure that these minerals do not directly or indirectly benefit or finance the armed groups that are perpetuating human rights abuses in the region. The company created a task force and in 2010 joined the Electronics Industry Citizen Coalition (EICC) "to align its Corporate Social Responsibility framework to industry standards established by the EICC's Code of Conduct and to continue to improve the company's performance in key areas of social, environmental and ethical issues."
LG Electronics is also a corporate member of the Conflict-FreeSourcing Initiative (CFSI), a joint effort of the EICC and the Global e-Sustainability Initiative (GeSI) to support the sourcing of conflict-free minerals. The CFSI provides its members with the most up-to-date information on conflict-free smelters and refiners and tools for gathering mineral-sourcing information; it also offers a forum for exchanging best practices to address conflict-mineral issues.
Partnering on Health and Transparency
LG recruited UL Environment as a respected third-party partner to evaluate, validate and certify the company's products and processes. In a report called LG Electronics: Enhancing Customer Experience Through Sustainability, UL Environment outlines the many strategies LG has implemented to reduce chemical exposure and the environmental impact of its products and promote transparency. Here are a few of the report's highlights:
LG's OLED HDTV was the first in the industry to achieve GREENGUARD Gold certification, thereby setting a precedent for other manufacturers. LG has since certified nine other models to this level.
LG's KizON wearable device (known as GizmoPal) earned UL's ECOLOGO Platinum certification for avoiding toxic compounds and hazardous chemicals, its recyclability and energy efficiency.
LG's Cinema Screen Smart TVs were among the first to complete an Environmental Product Declaration (EPD) with UL Environment.
LG worked with UL Environment to complete a water footprint inventory for the company's clothes dryers.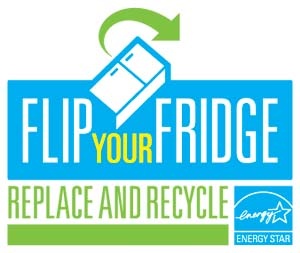 LG is partnering with the EPA on a campaign that encourages people to trade in energy-hogging refrigerators for efficient new ones.
Tackling Emissions
LG has set goals for reducing greenhouse gas emissions from both its manufacturing and its products. These include reducing production-related emissions by 150,000 tons, or 10 percent, by 2020, and reducing emissions from its products by 60 million tons. An earlier target of 30 million tons was met early, so the company decided to double its target.
In addition, LG has set aggressive goals for reducing GHG emissions in the U.S., says Taylor. To achieve the goal of 50 percent reduction by 2020, the company is implementing strategies such as LED lighting and energy-efficient HVAC conversions and the use of renewable energy. Examples where this has been successfully implemented include an LED retrofit in the company's North American headquarters in Englewood Cliffs, N.J. and the incorporation of LED lighting and efficient HVAC in a new warehouse in Ft. Worth, Texas.
LG has also joined the Green Power Partnership, an EPA program which encourages organizations to reduce their environmental impact by purchasing renewable energy. In 2014, LG's U.S. facilities purchased over 3,000 MWh of renewable energy.
---
© 2015, Green Builder Media. All rights reserved. This article is the exclusive property of Green Builder Media. If you would like to reprint this content, you are free to extract a short excerpt (no more than 1/4th of the total article), as long as you 1. credit the author, and 2. include a live link back to the original post on our site. Please contact a member of our editorial staff if you need more information.