Lightweight, portable shelter systems such as yurts and tipis seem to have hit their stride, thanks to new markets and new perspectives.

AN KIGAR, OWNER OF COLORADO YURT COMPANY, has been in the business of temporary shelter for a long time. Since he started, back in 1976, he's encountered many new markets and new uses for the age-old technology of portable soft shelter. "We've always had that back-to-the-land kind of client, of course, but now we have lots of new clients as well. In fact, half our business now is up-scale resorts and kids' camps and family-oriented places, like YMCA camps. Also, many people are using a yurt on their property while they build their home. That's become a very popular thing."
After those clients finish their homes, he adds, they've grown to love their yurts so much that they keep them on the property—converting them to guest houses or studios.
"Of course, there's also a whole other group that are using them as second homes," he adds, "typically in a haul-water situation, because they can set up in remote areas."
That's not to say temporary structures can't be luxurious.
"There's a whole other group that's treating their yurts like homes." Kigar adds. "We've seen full-on designer kitchens and radiant floors. We're also seeing a lot of hybrids, where a wooden structure is combined with a yurt."
Kigar also sells tipis, but he says those tend to go to more specialized purposes.
"Tipis are absolutely iconic structures," he notes. "We make thousands of them a year. But nowadays, the market is very upscale. We get a lot of Hollywood people, and they just had a big spread in Architectural Digest this month, with a bunch of tipis. In fact, they've had tipis on the cover three times! It's not the back-to-the -land type who are buying them, though. They're really used more like landscape features."
Keeping Warm
One of the few criticisms of yurt living is their suitability for cold weather occupancy. Even on that front, however, a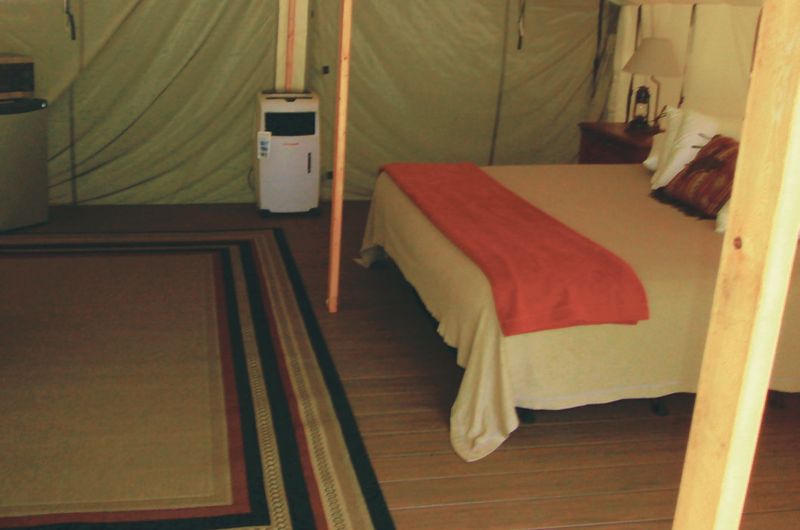 lot of progress has been made. Yurt owners often experiment with different insulating techniques—from setting the house half buried against a hillside and leaving a gap for insulation and drainage—to the most common standard: radiant foil insulating blankets. That foil system doesn't really retain heat, however. It just keeps heat inside, when a gas or wood fired is being used.
But Kigar thinks he may have hit on a better system—an insulated batting system made with recycled denim.
He notes, however, that given the way many people use yurts, R-value is not a key concern. "It depends on the purpose of the structure," he says. "If you are going back-country skiing, and you arrive at a wood-fired yurt, and you're breaking out the wine, you don't care if it's R-38.
"On the other hand," he continues, "If you're going to be living there while building your house it's more important. And the other aspect is the International Building Code. The application of the code is irregular to say the least, but we have gotten full-on building permits and certificates of occupancy for our structures. The problem is that a yurt falls somewhere between a tent and a building."
That's not to say yurts can't meet codes—even snow load requirements.
"We have one that's designed for up to 150 lbs. snow load (per square foot)," Kigar says. "It's called the Alpine Yurt. The building inspectors are perhaps a little stumped at times, but we've done the engineering."
The materials used in modern yurts are not the old treated canvas most people think of, but high-tech fabrics with integral UV protection. UV has always been the greatest enemy of fabric-covered structures.
Pickup and Go
What's the advantage of a yurt over a mobile home on wheels? Why do clients opt for a "soft" shelter versus a mobile unit?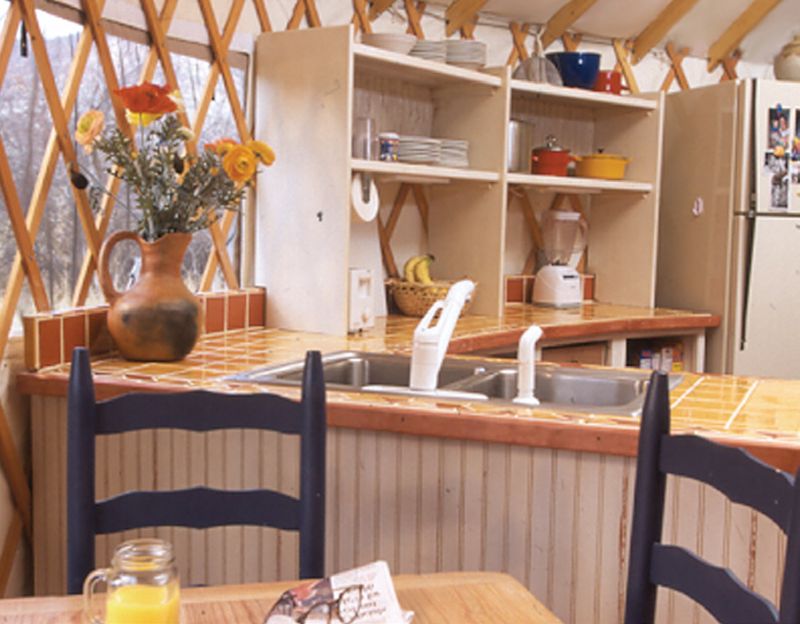 "There's a huge aesthetic factor involved," says Kigar. "We had one couple who had been living in an RV, and they said, 'We have to get out,' so they moved into a yurt. You're close to nature, and you have cathedral ceilings, and you can get one on your property in a matter of weeks.
The components of a typical 16-ft.-diameter yurt, he says, can fit in the back of a pickup truck, along with its modular deck system. And people keep coming up with new uses for these rugged, lightweight shelters. State parks have purchased hundreds of yurts for use by visitors. Some have installed gas fireplaces, offering a sort of "glamour camping," Kigar says.
"We had someone open up a bed and breakfast in one," he adds. "There are yurt guest houses around the country at fly fishing resorts and hot springs and mountain biking areas. And in Durango, Colo., there's a really well thought out intentional community that's using one as a community center. The developers can sort of launch the whole project from the yurt, and build out from there."