About
Custom-Bilt Metals makes high-quality metal roofing and seamless rain gutter systems that stand test of time. We also believe a roof can do more than just protect your home from rain and wind. It can also help you keep your house cooler and save energy.
Most of our roofing products are manufactured with Kynar 500® reflective pigments, an innovative reflective technology by PPG Industries called ULTRA-Cool®. COOL Roof products reflect up to 70% of the sun's energy and save up to 20% on cooling costs. Over time, they can save thousands of dollars in both residential and commercial applications.
Products in VISION House Los Angeles
Titan Cool Roof
Saves Energy, Saves Money and Lasts Longer. Titan® Cool Roof by Custom-Bilt Metals reflects up to 70% of the sun's energy and reduces cooling costs by up to 20%. Even roofs in darker colors can serve energy and meet ENERGY STAR® requirements. There are a variety of metal roof types offered by Custom-Bilt Metals under the Cool Roof category, including Standing Seam, Vail Metal Shingles, and Corrugated Panels. Each of them features our steel-bonded metallic coating with Ultra-Cool® technology by PPG®.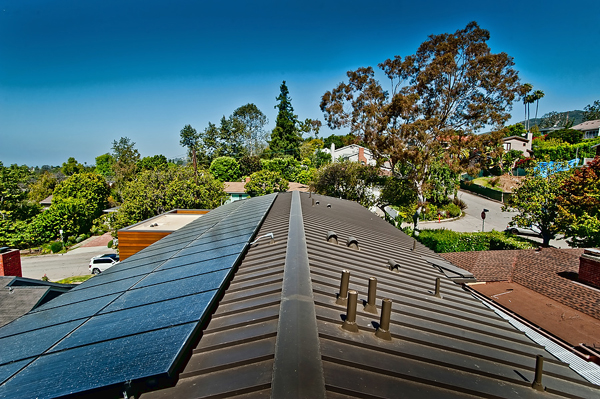 Continuous Rain Gutters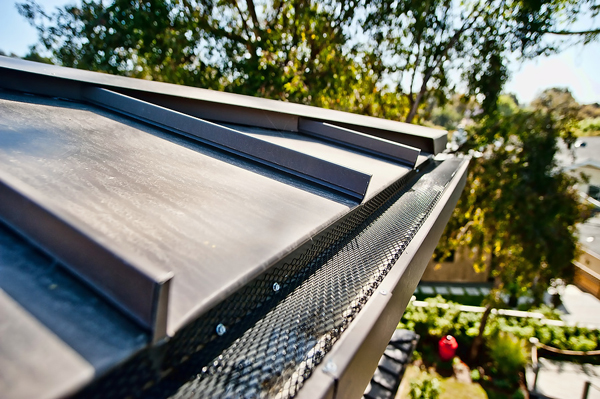 Photos by lathamarchitectural.com