About
Ingersoll Rand (NYSE:IR) is a world leader in creating and sustaining safe, comfortable and efficient environments in commercial, residential and industrial markets. Our people and our family of brands—including Club Car®, Ingersoll Rand®, Schlage®, Thermo King® and Trane® —work together to enhance the quality and comfort of air in homes and buildings, transport and protect food and perishables, secure homes and commercial properties, and increase industrial productivity and efficiency. Schlage is the leader in security devices, trusted for 90 years, spanning both the commercial and residential markets. Ingersoll Rand is a $14 billion global business committed to sustainable business practices within our company and for our customers. For more information, visit www.ingersollrand.com.
Trane is the leader in creating and sustaining safe, comfortable and energy-efficient environments, offering innovative HVAC products, services and solutions for residential and light commercial systems. For more information visit www.trane.com.
Sustainability and the Environment
We believe that we have great opportunitites for growth through customer focused innovations that improve the quality of life and our environment, including many that advance sustainable business practices. We provide products and services that help customers reduce their energy use and greenhouse gas emissions, and therefore help minimize the effects of climate change. At the same time, we are working to reduce the energy footprint of our own operations. For more information click here.
VISION House in INNOVENTIONS Products
The Trane XL20i heat pump with ComfortLink ™ II communicating system and Charge Assist™ delivers accurate refrigerant charge, performs self-diagnostics, and monitors itself for peak performance. This helps reduce your carbon footprint by insuring maximum system performance and minimizing the opportunity for refrigerant to be released into the atmosphere.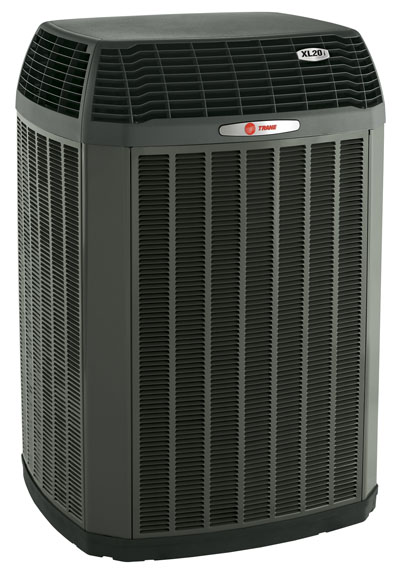 The XL15i heat pump is hardworking, efficient and quiet. The XL15i is perfect for the studio where dedicated heating and cooling keep the work environment perfectly balanced.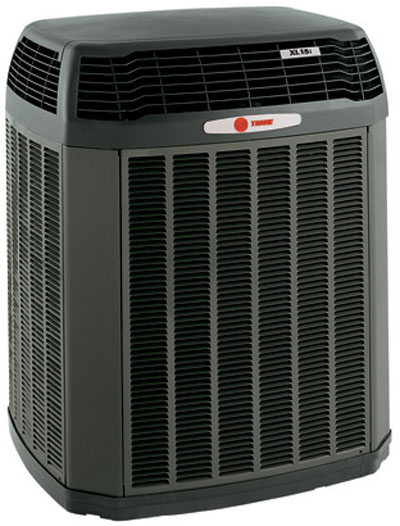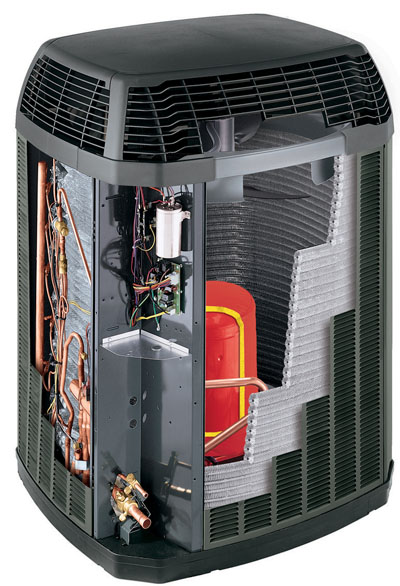 The Trane Hyperion's cabinet virtually eliminates sweating and condensation which can impact product life span, performance and indoor air quality. The fully enclosed foam insulation eliminates loose fiberglass insulation particles found in most air handlers that can break off and circulate in the air you breathe.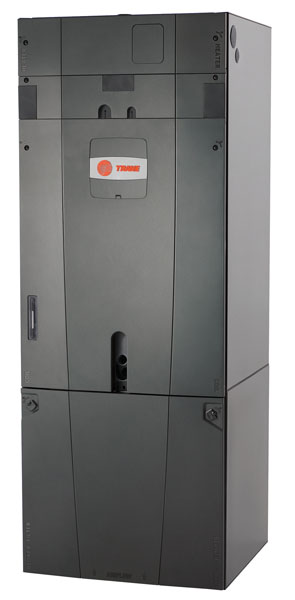 Trane CleanEffects™ is the most effective whole-house air filtration system available. CleanEffects™ removes up to 99.98% of allergens from filtered air, is up to 100 times more effective than a standard 1" filter and can reduce the need to dust by up to 50%.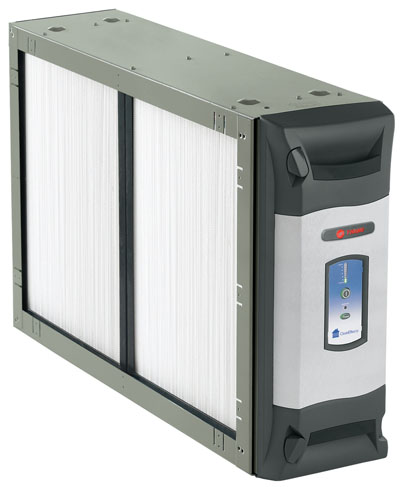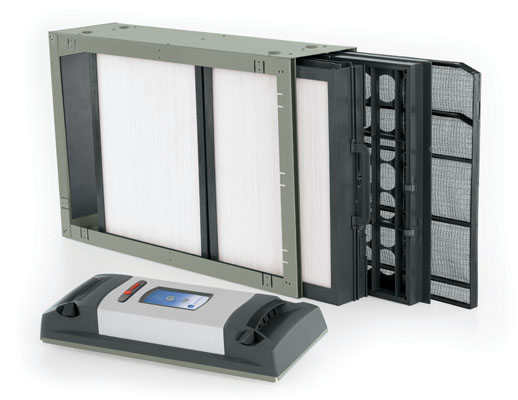 The Trane ComfortLink™ II control provides energy management tools, filter alerts and system status reports that help improve the overall efficiency of the heating and cooling system. Plus it can be controlled remotely via the Nexia™ Home Intelligence web interface so you have full control anytime, anywhere.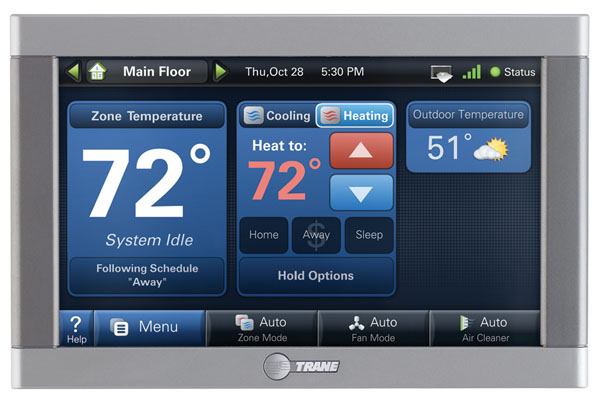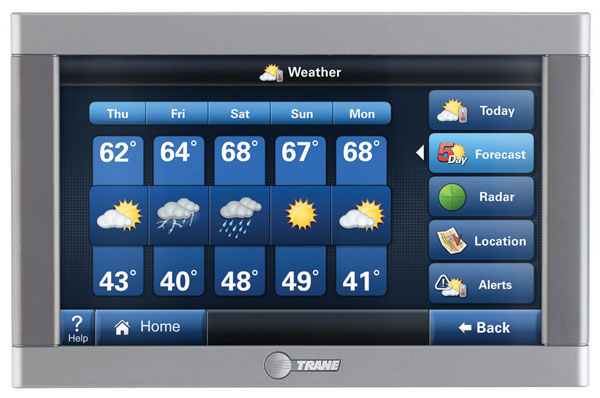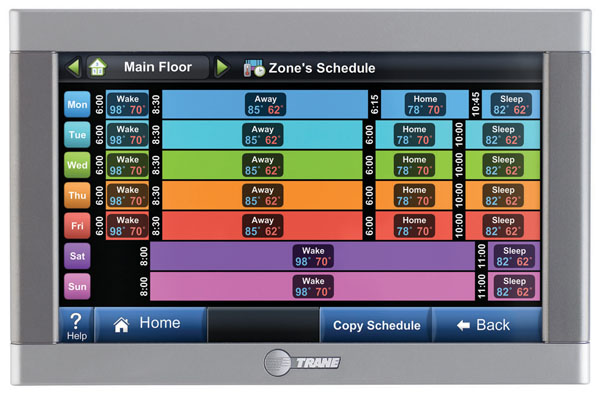 A Trane humidifier maintains proper moisture levels in the air, increasing your comfort while protecting your belongings and your family's health. The humidifier is an ideal addition for the home studio where proper humidity levels are critical.
EarthWise Ice-Enhanced Air-cooled Chiller Plant