About
Since 1873, Kohler Co. has been improving the level of gracious living among its customers by providing exceptional products and services for the home. The company leads the way in design, craftsmanship and innovation - knit together by uncompromising quality. Kohler's product offering spans across all price points, offering consumers a wide variety of options in kitchen and bath fixtures and faucets, furniture, cabinetry, tile and stone, and residential generators. As the recognized industry leader and best-known brand name in kitchen and bath design, Kohler offers its homebuilder customers design center assistance, merchandising expertise and world-class products to create a complete design solution. For more information go to www.kohlersmartpower.com.
Sustainability and the Environment
Kohler has been a strong supporter of the growing trend of water conservation and environmentally favorable products/processes. Aligning with programs like EPA WaterSense, Alliance for Water Efficiency and USGBC, Kohler has been a leader in the plumbing industry with educational programs, awareness campaigns, and products that support these topics. As a four-time recipient of WaterSense awards, Kohler provides consumers with a multitude of options, allowing for the selection of water-savings products to be an easy one for consumers.
VISION House in INNOVENTIONS Products
14 kW Home Generator: With KOHLER Generators, stay connected to the world and what you love to do. Whether it's a nasty storm or utility failure, we keep you and your family comfortable, safe and secure. Powered by propane or natural gas, permanently installed standby KOHLER generators use the fuel option that best fits your home and lifestyle. For more info click here.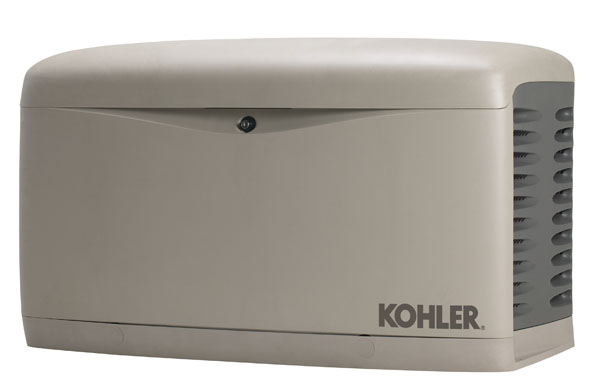 100 Amp Automatic Transfer Switch: KOHLER transfer switches protect your home's power automatically — whether you're at home or away. Part of every KOHLER home generator, the transfer switch constantly monitors your utility power. At the first sign of an outage, it automatically and safely transfers power from the utility to the generator. For more information click here.