The fundamentals of rammed earth haven't changed much in 40 years. And that might be a good thing.
PHOTOS: DAVID AZUL, ESTUDIO AZUL, BILL FAULKNER

ON A RECENT TOUR OF NEW MEXICO, builders and other attendees of The Earthbuilders' Guild got to do something most conventional home builders will never do—take a look at what their homes might look like after 150 years of service. That's because the technology and basic principles of earth-based wall systems have stayed fundamentally the same for all these years.

What these earth enthusiasts found was what they were hoping for: the homes, built with adobe brick and other forms of compacted earth, have remained viable and sturdy, with very little maintenance over the years.
That's no surprise to Pat Bellestri-Martinez. She and her husband, Mario, started building earth homes back in 1983. After finishing their own home, they founded their custom home building business, and made a life of building earth homes. When her husband died five years ago, she says, it was natural for her to take over and continue their life's work.
"When we started in the eighties, there was no such word as green," says Bellestri-Martinez, owner and president of Soledad Canyon Earth Builders in Las Cruces, New Mexico. "But it was what we knew we wanted to do, and

we sold it as a home that will pay you back. That was our message then, and continues to be our message today."
A highly customized builder, she takes on one or two projects a year, typically for clients who are deeply committed to indigenous architecture.
"The house we're closing this month is our 75th rammed earth home," the builder notes. "The one we finished last year was a little larger than usual—about 5,700 sq. ft., but with a HERS rating of 36."
Soledad no longer uses on-site dirt to fill their forms. Instead, they rely on a local quarry for aggregate. They have more control over choosing the composition of their soils for optimum compaction strength.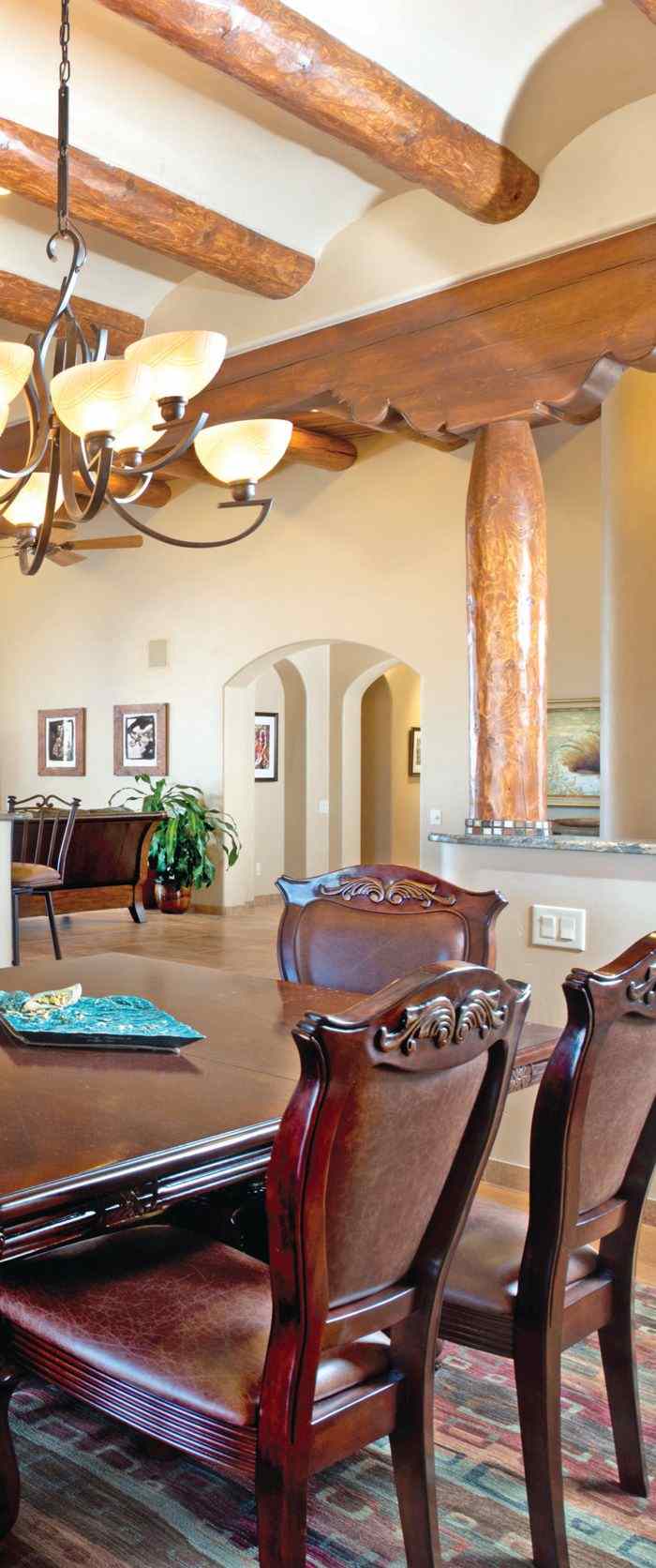 The biggest obstacle to other builders getting into the rammed earth business isn't the equipment, or even the expertise, says Bellestri-Martinez. It's the intensity of the physical labor.

"It's very hard work," she says. "We don't have twenty people on the site doing the work. We typically have a crew of two or three. They're setting up the heavy forms, then we dump the dirt in 10-inch lifts, compacting each layer with hand held pneumatic tampers, before adding the next lift. We own all of the equipment and the forms. We've used the same forms for years and years. They're standard Symon's forms. Occasionally, we'll weld one or repair it, but they hold up well."
The only major change Soledad has made in their building science is a switch to open cell spray foam in their roof cavities.
"The heat in this region lasts longer than it used to, so that makes a big difference," the builder says. "We also changed to 18-inch walls from 24-inch." Why? Because she did the calculations and found that 18 inches is the ideal thickness to take advantage of mass effect in the local climate—Southern New Mexico.
"The only other difference from when we started in the eighties is that a lot of the building materials are better. For example, we added window wrap to all of our window installations. That was a great improvement to our building envelope."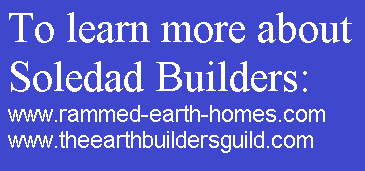 Getting rammed earth homes past local code officials has never been a problem, Bellestri-Martinez says. "We've been doing this so long that the inspectors and governing bodies have accepted our methods. We are the experts. New Mexico actually has rammed earth codes, but what we do is so specialized that there's rarely a problem."