Let's hope that Chinese farmer Liu Qiyuan is either gullible or a marketing genius. When he built seven fiberglass survival pods in Qiantun, China, he got plenty of national attention. He says that after watching the apocalyptic movie, "2012," he felt he had to create some escape pods so that people could escape the coming end of the world. If you're reading this now (in 2014), and you're NOT inside one of these pods, then Qiyuan is probably feeling a bit depressed.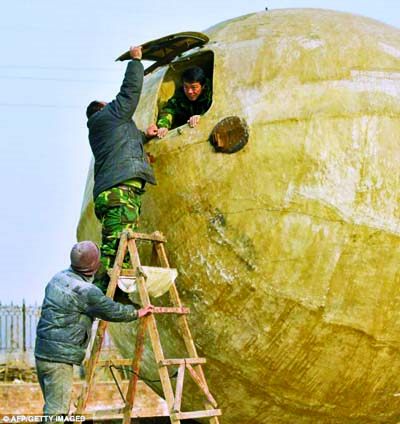 He may be wondering what to do with these steel-framed pods. Each airtight pod could house a family of three for about 10 months, he says, although 14 people can fit inside, strapped into seat belts, breathing from the built-in oxygen tanks. Tongue-in-cheek commentary aside, maybe the design has application for low-lying, tsunami-prone regions, although the estimated cost of about $243,000 each probably puts the pods out of range for all but the most elite (and pessimistic) buyers. Perhaps the Pentagon has some money to burn?
---
Have an idea for a guest blog for Green Builder Media? Click here to become a blogger.