Only this morning as I drove to Austin on my way to the National Association of Real Estate Editors (NAREE) conference that starts in Houston tomorrow did I remember that I was in Pliny Fisk III country, and it's beautiful.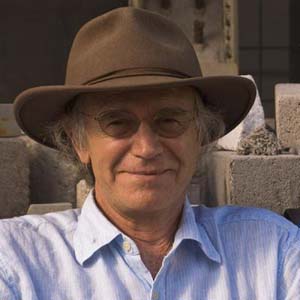 Fisk is among the old-guard originals of sustainability. He is as iconic a figure to green as Frank Lloyd Wright is to organic architecture. Fisk is one of the people who sparked the green building initiatives now commonplace. And Austin has some of the greenest neighborhoods in the U.S., according to Redfin.
Austin is the only city with two neighborhoods in its top 10 green list. Thirty-nine percent of the Mueller neighborhood homes are green homes, which ranks it number 2 on the nationwide list.
Fisk is co-founder of The Center for Maximum Potential Building Systems (CMPBS):
"Established in 1975, CMPBS is a non-profit education, research, and demonstration organization specializing in life cycle planning and design. We undertake projects based on their potential contribution to site, regional and global sustainability and human health, and actively pursue collaborations with associate organizations, businesses and professional firms. CMPBS has had a relationship with the Mueller transit-oriented neighborhood for many years.
"The 700-acre Mueller site, vacated when Austin's airport relocated in 1999, is well on its way to becoming home to approximately 13,000 people, 13,000 employees, 10,500 construction jobs, 4 million square feet of office and retail, more than 5,700 homes and 140 acres of public open space. Mueller is an award-winning master planned and designed community, and in accordance with new urbanist principles," its Web site reads.
Twenty-five percent of the homes are affordable and green.
Want to read about more green homes? Check out our Green Home of the Year Winners here.
---
Have an idea for a guest blog for Green Builder Media? Click here to become a blogger.