A MASSIVE FINANICIAL SETTLEMENT has sent shudders through the fracking industry. Considered one of the worst manmade threats to our fresh water, fracking faces growing opposition, and this verdice shows that juries will not be swayed by the industries deep pockets and slick lawyers.

National Public Radio (NPR) is among the media outlets that reported a Dallas County jury award of $2.95 million dollars for personal injury and property damage to the Parr family.

"The fracking industry has really just taken off in the last three or four years. So really this is a new problem to the extent that we're seeing cases now that are getting a verdict," David Mathews, a lawyer representing the Parr family, told NPR's StateImpact Texas.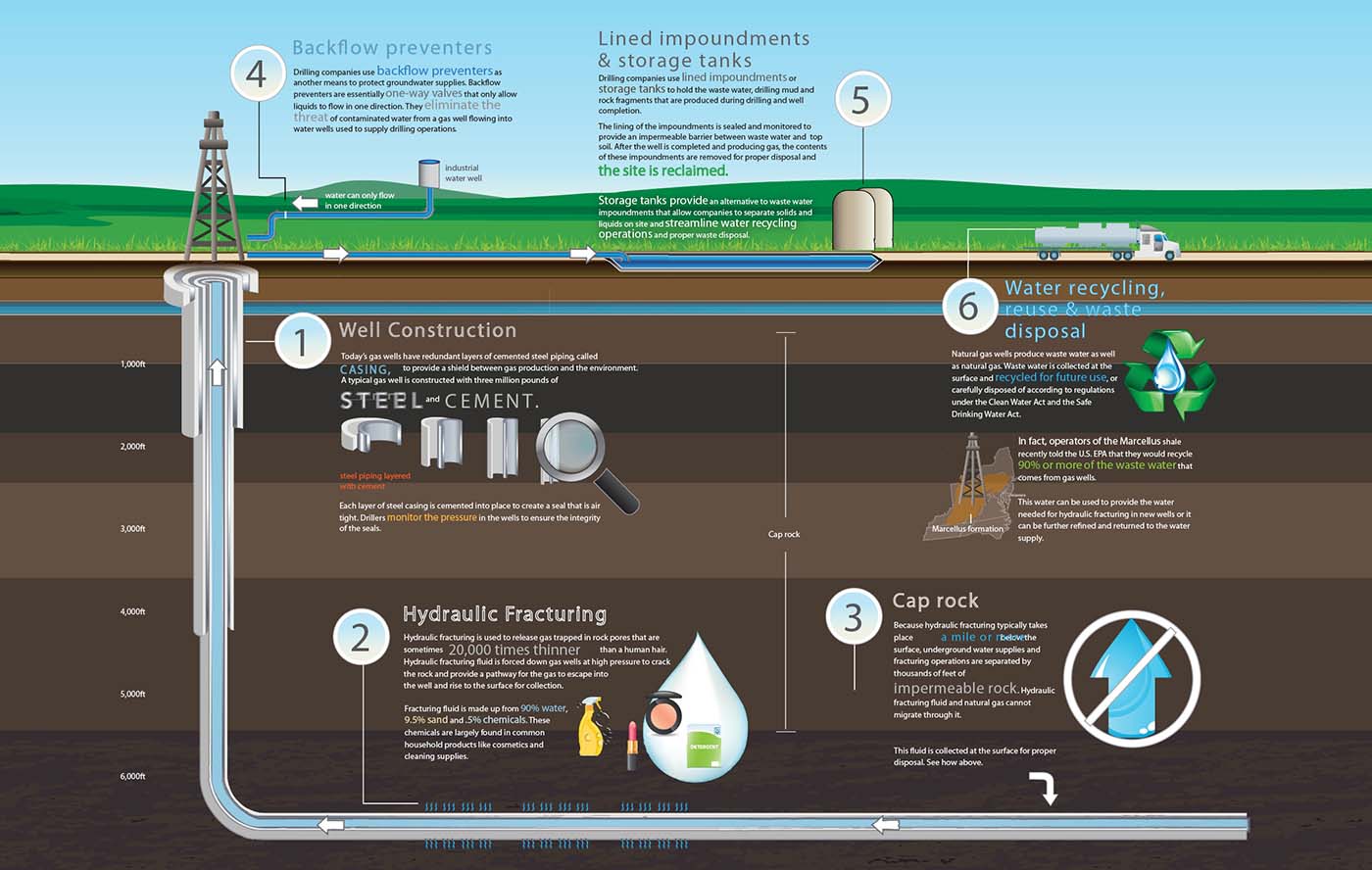 Hydraulic fracturing or fracking pumps a high-pressure proprietary mixture of water and chemicals into wells in order to break up (frack) rocks to release oil and natural gas. The industry claims that it is safe and makes the United States energy independent.
Opponents demonstrate how their well-water can catch fire coming out of the tap and that fracking pollutes precious water and sickens animals and people. Josh Fox's Gasland movie tells the alleged bad side of fracking The American Petroleum Institute (API) has a hydraulic fracturing primer that declares fracking safe and explains why.
And now there is the jury settlement.
The Parr's own a 40-acre ranch in North Texas that sits on top of the Barnett Shale. Their 2011 suit successfully argued that Aruba Petroleum's fracking with 22 wells drilled near their ranch, "hurt their health, reduced their property value, and even forced them to flee their property."
Bob, Lisa and daughter Emma Parr's health complaints were verified and treated by doctors. The Parrs with the help of neighbors Tim and Christine Ruggiero were able to exactly match the Parrs' visits to doctors' offices for treatment with the Ruggieros' timeline of Aruba releases from their own property. Health issues included breathing problems, nausea, scarring rashes, oozing welts and "ping-pong-ball-sized lumps on her (Lisa's) neck." Chemicals in Lisa's blood matched the profile of chemicals detected by state air testing.
And it wasn't just the Parrs. The Parrs' pets died and their livestock suffered and one delivered a dwarfed calf.
To see some of these effects, view CNN's video of the Parr vs Aruba story.
ThinkProgress reported, "The jury returned a 5-1 verdict saying Aruba "intentionally created a private nuisance," awarding $275,000 for losses on property value, $2 million for past physical pain and suffering, $250,000 for future physical pain and suffering, and $400,000 for mental anguish."
NPR said Mathews was calling the decision "a bit of a wake-up call to industry."
"If you are going to be in the fracking industry, you have to do it safely, and you have to do it with care to your neighbors. I think this may well bring out other people that will stand up for themselves."
Aruba Petroleum emailed NPR and ThinkProgress statements, which read in part: "Aruba is an experienced oil and gas operator that is in compliance within the air quality limits set by the Texas Railroad Commission and the Texas Commission on Environmental Quality."
The verdict is noteworthy but comes as more scrutiny is coming to the fracking industry. The University of Texas at Austin did a study of the "The Barnett Shale is home to the most intensive hydraulic fracturing and gas production activities ever undertaken in a densely urbanized area. The Barnett Shale includes the Dallas/Fort Worth area, where thousands of oil and gas wells have been drilled in and around neighborhoods." And it includes the mineral rights below the Parr family's land.
The report states, "During hydraulic fracturing (used in natural gas extraction), pollutants are released from wellheads, flared gas, pipelines, tanks, pits and compressor stations. Combustion byproducts, including diesel emissions, are emitted by equipment used for drilling, fracturing, transportation of materials and dehydrating gas. Volatilizing chemicals are released during drilling, fracturing and maintenance of well pads and equipment."
"Residents of the Barnett Shale have reported apparent leaks and equipment malfunctions, some so severe as to warrant evacuation. Residents have also raised health concerns that could be related to air quality including headaches, respiratory problems, itchy and watery eyes and nose bleeds."
PBS NEWSHOUR broadcast on February 19th a segment on fracking, that said in part, "A new report jointly done by the Center for Public Integrity, Inside Climate News, and The Weather Channel... looked at drilling in a huge area known as the Eagle Ford Shale Play."
They interviewed journalist Jim Morris, who said, "The main findings were that there are all manner of toxic chemicals that are associated with oil and gas production that appear to be making people sick, benzene, which can cause cancer, sulfur dioxide, which causes severe lung problems, hydrogen sulfide, which can cause a variety of chronic conditions and also it can be lethal in high enough doses. All this comes out during drilling, processing. It even comes out of pipelines."
So, we have to ask, what is the overall cost of powering our lives? Not just in dollars but in climate and health?
---
© 2016, Green Builder Media. All rights reserved. This article is the exclusive property of Green Builder Media. If you would like to reprint this content, you are free to extract a short excerpt (no more than 1/4th of the total article), as long as you 1. credit the author, and 2. include a live link back to the original post on our site. Please contact a member of our editorial staff if you need more information.