Hawaiian Senator Brian Schatz organized last week's all night "talk-a-thon" among 28 Democratic Senators to talk about climate change. They did not plan to introduce legislation but rather to raise awareness and perhaps refute the views of climate deniers.
"We have a simple message for all Americans: We're not going to rest until Congress acts on the most pressing issue of our time," said Schatz, a freshman Democrat serving his first term.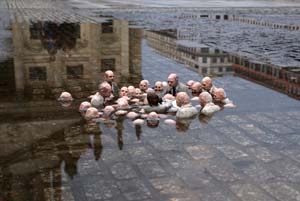 Republican senator James Inhofe from Oklahoma did take the floor early in the marathon to say, "For all night long, you can say it's for real, but I think people have heard that before."
The Huffington Post reported that Nevada Democrat and Majority Leader Harry Reid said that climate change "is the worst problem facing the world today." Schatz said the overnight session meant to make sure "everybody across the nation knows we're taking this seriously, and that there is a stirring in the Senate on this issue."
New York Democratic Senator Chuck Schumer said, "Climate-change deniers need to wake up and realize that the scientific diagnosis about warming the planet is real, We need to take action."
Doctor Seuss readers made a return appearance on the Senate floor. Rather than Republican Ted Cruz reading Green Eggs and Ham. It was Massachusetts Senator Ed Markey reading The Lorax. Markey said that he wished he had the time to read the "entirety of this environmental classic" and then proceeded to read a little, leaving plenty of time for colleagues.
This is the passage he read, " But now says the Once-ler, now that you're here, the word of the Lorax seems perfectly clear. Unless someone like you cares a whole awful lot, nothing is going to get better, it's not." Markey ended by saying, "So to my colleagues here in the Senate and everyone watching and following tonight, thank you for caring a whole awful lot."
California Senator Barbara Boxer wrote her constituents the next morning: "Wow, what a night!"
"For more than 14 hours around the clock last night," she wrote, "the Senate floor was abuzz. Thirty of my colleagues joined me to speak all night on the Senate floor to draw attention to the incredible dangers posed by climate change—and urge Congress to stop ignoring its devastating effects.
The United States must take urgent action, and the American people agree. More than 125,000 Americans have already signed on online since Mon‌day and called on Congress to wake up to climate change."
What she was writing about was the site Wake Up to Climate Change, which, as of Saint Patrick's Day, had 138,253 people signed up. The site is sponsored by 11 Senators including Senators Tom Udall, Democrat from New Mexico, and Al Franken, Democrat from Minnesota.
In urging her constituents to sign on, Boxer wrote, "the United States Senate is asleep at the wheel as we careen out of control toward devastating climate change—and it's time to wake up!"
Boxer is co-chair of the new Climate Action Task Force with Democratic Senator Sheldon Whitehouse of Rhode Island.
Boxer's missives asked constituents to not only sign on, but also forward and email the request to sign on to Wake Up to Climate Change to three friends.
---
© 2016, Green Builder Media. All rights reserved. This article is the exclusive property of Green Builder Media. If you would like to reprint this content, you are free to extract a short excerpt (no more than 1/4th of the total article), as long as you 1. credit the author, and 2. include a live link back to the original post on our site. Please contact a member of our editorial staff if you need more information.