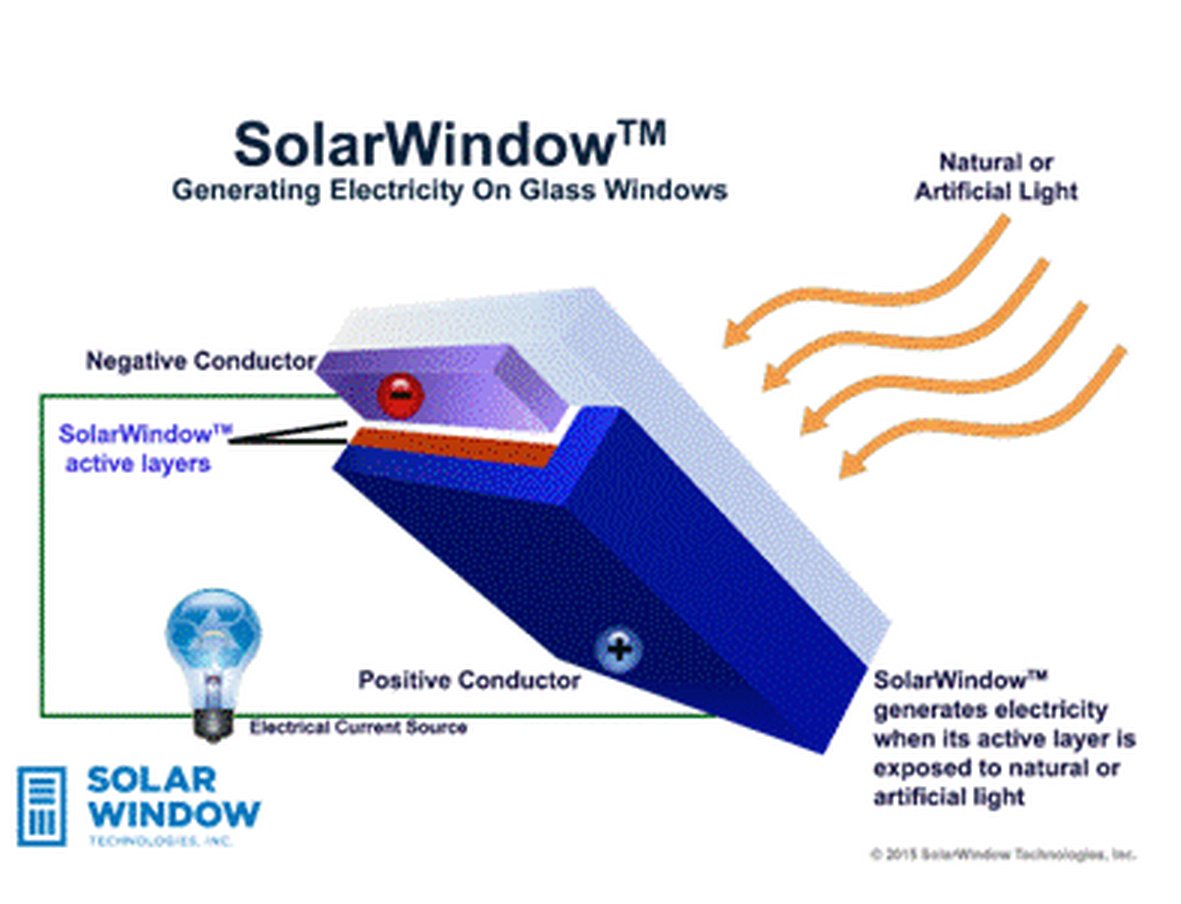 Power-producing windows are about to change the energy equation, especially for large commercial buildings.
SolarWindow Technologies, Inc. a developer of transparent electricity-generating coatings for glass windows and flexible veneers, recently announced plans to develop electricity-generating flexible glass.
SolarWindow scientists and engineers recently applied layers of the company's liquid coatings on to Corning® Willow® Glass and laminated them under conditions that simulate the high pressure and temperatures of the manufacturing processes used by commercial glass and window producers. The result is a bendable glass 'veneer', as thin as a business card, which generates electricity.