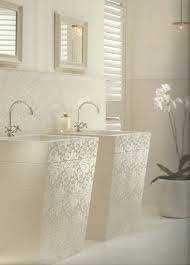 Caesarstone just released Motivo, the world's first quartz surface incorporating sculpted patterns designs. Motivo uses a brilliant new technology that enables the incorporation of pattern designs into the surface of a Caesarstone quartz slab. Motivo surfaces are a grout-free alternative to tiles and have been primarily designed for vertical surface applications in homes and commercial interiors such as wall paneling in foyers or bathrooms, feature panels, custom made furniture and kitchen and bathroom splashbacks. The product is non-porous, doesn't require sealing and requires very little maintenance to keep them looking new.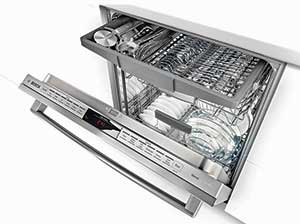 Called the quietest dishwasher in North America, this what has the green creds: tough interiors, third rack for water-saving full loads, flexible cycles that can save energy and water, and quiet operation. A four-part leak protection feature prevents water damage. Best of all, it's Energy Star Qualified. Learn more about what makes a dishwasher green here.
This easy to install ceiling mounted energy recovery ventilator from Panasonic Home & Environment Company requires just two 4" ducts—one to exhaust stale air and the other to supply fresh outdoor air, thereby providing balanced ventilation.