with Wes Jackson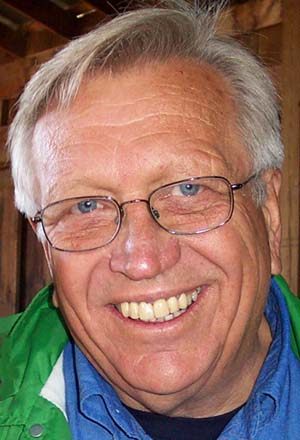 Humans have been farming for a very, very long time. Some might say we've become professionals; we're able to produce massive amounts of food in a relatively short amount of time, and we're able to breed and develop new plants that will grow larger, last longer and look more appetizing. But over the years, there has been less and less consideration taken for the Earth; for the land from which our food comes. As a result, we're seeing problems arise. Problems like massive soil erosion, water and air pollution, and excessive use of our precious resources. Can we continue down the path we're on and still maintain and produce the amount of food needed to feed our ever-increasing population without completely destroying our Earth? Would it make a difference if we all grew our own food in our backyards?
In this month's webinar with Wes Jackson, co-founder of The Land Institute, Green Builder Media will discuss environmentally appropriate farming techniques as well as ways that we, as individuals, can integrate solutions into our homes and lives that will help our food and agriculture issues.
The work of The Land Institute has been featured extensively in the popular media including The Atlantic Monthly, Audubon, National Geographic, Time Magazine, Yes! Magazine, The MacNeil-Lehrer News Hour, and National Public Radio's "All Things Considered." Life magazine named Wes Jackson as one of 18 individuals they predict will be among the 100 "important Americans of the 20th century." In the November 2005 issue, Smithsonian named him one of "35 Who Made a Difference." He was included in Rolling Stone's "100 Agents of Change" in March, 2009 and in Ingram's "50 Kansans You Should Know" in January 2011.
Dr. Jackson's writings include both papers and books. His most recent works, Nature as Measure (2011) and Consulting the Genius of the Place: An Ecological Approach to a New Agriculture (2010), were both published by Counterpoint Press. The Virtues of Ignorance: Complexity, Sustainability, and the Limits of Knowledge (2008) and Rooted in the Land: Essays on Community and Place (1996), were co-edited with William Vitek. Becoming Native to This Place, 1994, sketches his vision for the resettlement of America's rural communities. Altars of Unhewn Stone appeared in 1987 and Meeting the Expectations of the Land, edited with Wendell Berry and Bruce Colman, was published in 1984. New Roots for Agriculture, 1980, outlines the basis for the agricultural research at The Land Institute.