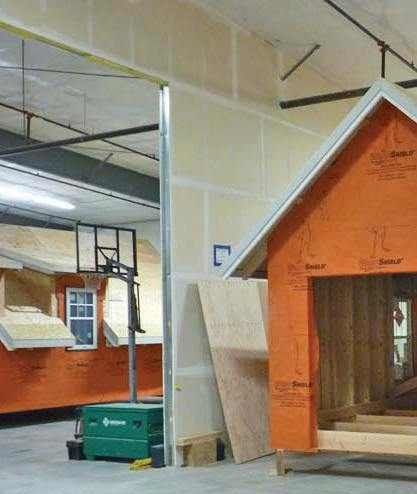 THE GUEST HOUSE at Buoy Bay was the prototype that launched the Cottage Series, one of eight pre-design series offered by Method Homes. It's located at the south end of Orcas Island, one of the San Juan archipelago o­ff the Washington State coast. Architect Christopher Rost hopes his collaboration with Method Homes will open up opportunities in residential prefab.
"There are two factors limiting [the market] today," he says. "The stigma of the mobile home and the emphasis on modern in high-end prefab."
Rost has been practicing for over twenty years. He is Studio 29, along with his wife, Carol Rost, who serves as office and project manager and consultant. The couple moved to Orcas Island in 2006. Working in the beautiful but fragile environment prompted Rost to seek construction methods that minimized environmental impact; he also wanted to design structures that were flexible, expandable, and moveable. After briefly considering shipping containers, he concluded pre-fab was the way to go, especially for island construction, which is often characterized by hard-to access sites on steep slopes. In a bit of serendipity, Rost was approached by a client who was interested in both traditional cottage design and modular construction. He chose Washington-based Method Homes as a partner for the company's experience in high-end prefab.
Read More