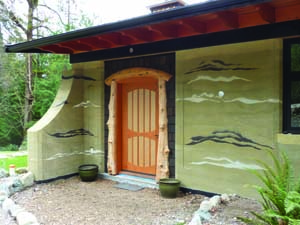 WHEN THE JENNINGS FAMILY
prepared to build a family home on Bowen Island, British Columbia, sustainability was a top concern. "The homeowners wanted a home that would represent something that was more ecologically conscious, so that their children would grow up in that type of environment and recognize that it doesn't take that much to achieve it," explains Arno Schmidt, owner of Ecosol Design and Construction and a member of the North American Rammed Earth Builders Association (NAREBA).
Although Schmidt may be at the forefront of rammed earth innovations, this method has been used for many centuries. Even parts of the Great Wall of China were constructed using this technique, and the wall still stands after 2,000 years. Rammed earth has been regaining popularity since the 1970s, particularly in the American Southwest and Australia.
Read More