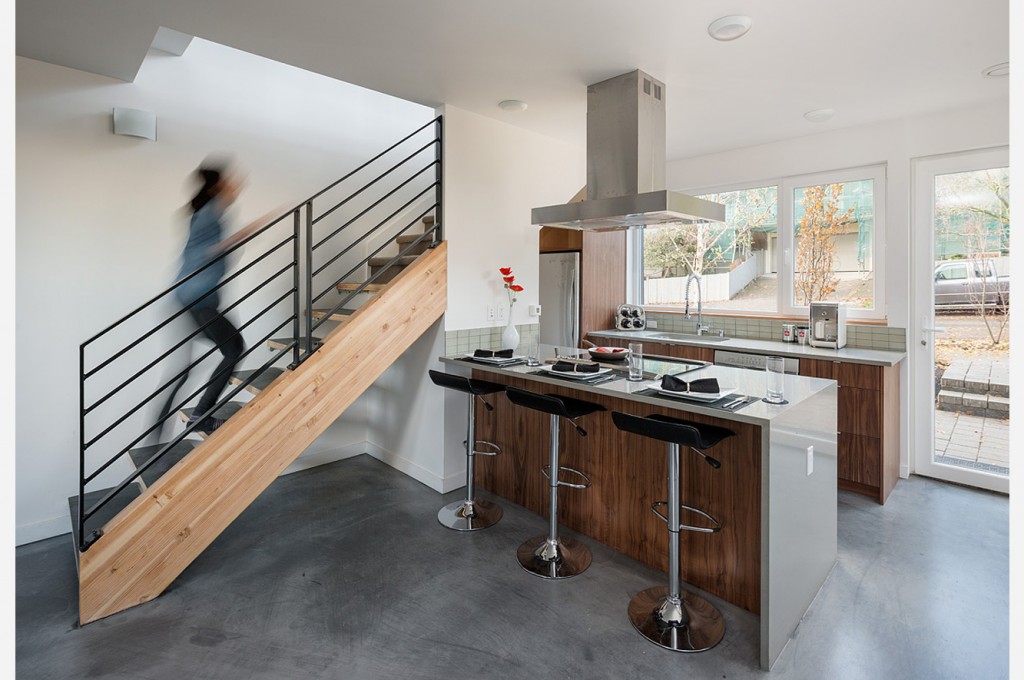 View Haus 5 achieves Passive House standards with air-tight, super-insulated building envelopes and high-performance south-facing windows.
Sunny Side: Kitchen with its south-facing windows.
"IT'S ABOUT BUILDING HOMES that I would live in with my own family," says Sloan Ritchie of Cascade Built. He does live in his first passive home, the award-winning Park Passive.
Read More