---
---
VISITING THE SITE of a 90-year-old historic newspaper building in Portland, Maine, that's being converted to a hotel, project manager Alyssa Parker picked up a section of concrete drilled out of the concrete floor. You can see the terrazzo finish layer on right, the finely crushed, modern aggregate of the 1950s, and at left, the original aggregate, big chunks of relatively random local stone.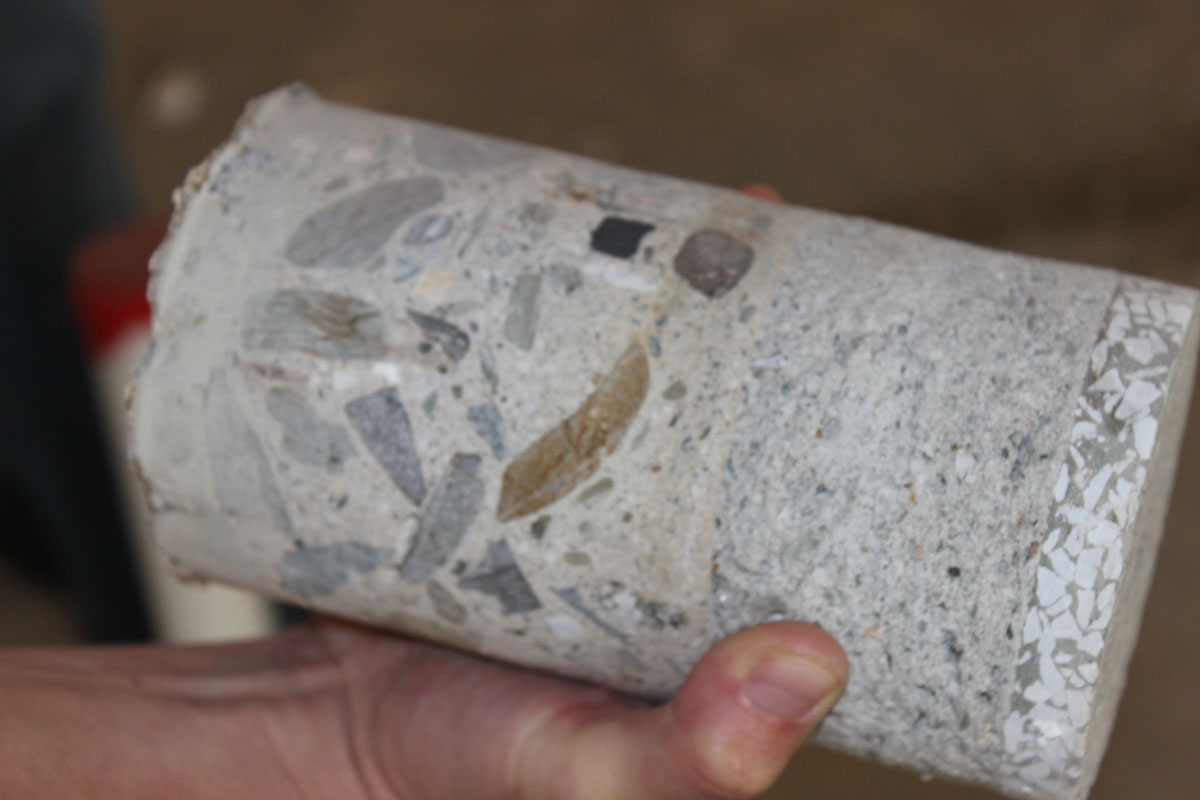 So which concrete is strongest? Parker says sometimes the oldest aggregate is "unbelievably strong," but it depends on which stone was used in the aggregate. In other parts of the building, the old concrete has cracked, because softer stone was used. In other words, it's not the size of the aggregate chunks that's the deciding factor. It's the quality of the stone.
---
Have an idea for a guest blog for Green Builder Media? Click here to become a blogger.