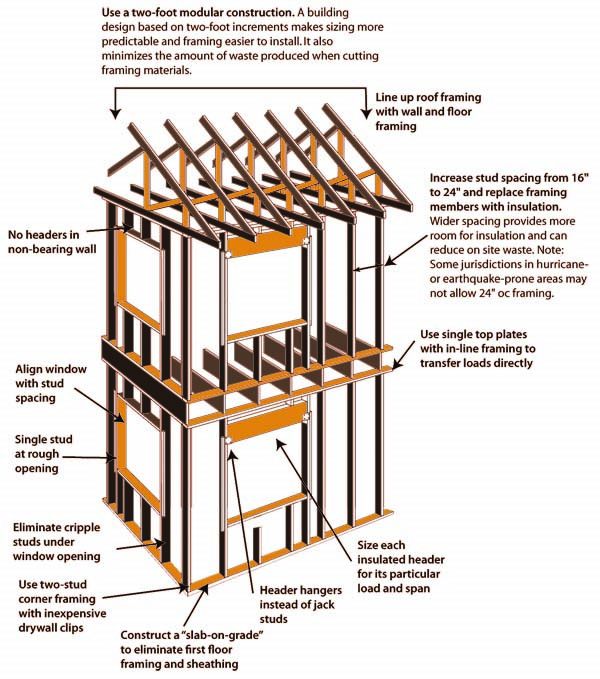 Image courtesy of: Building Science Corporation and YouthbuildUSA.org
---
Know the Lingo:
Dimensional Lumber: Wood that has been cut and shaped from a single tree, typically used for framing.
Load-Bearing Wall: A wall that helps hold up the house. Interior walls may not be load bearing, but external ones almost always are.
Engineered Wood Products (EWP): Structural products made in the factory from industrial wood scrap or fast-growing species, assembled with resins under extreme pressure.
Oriented Strand Board (OSB): A type of engineered wood panel. The thickness of OSB used in most SIPs is 7/16".
Fly Ash: Controversial waste by-product from coal-fired power plants. Used as a filler in some—but not all—brands of lightweight concrete blocks.
Sound Transmission Class (STC): Refers to how well a wall partition attenuates sound. Products such as ICFs have high STC ratings and greatly reduce noise levels
inside the home.
---
Have an idea for a guest blog for Green Builder Media? Click here to become a blogger.