If you run a car dealership or a rental service, you may not be a big fan of car sharing. But it's a trend that's coming on fast, and it's being described as a "disruptive" technology--because it's likely to change some things we all take for granted. Such as parking in cities, as this blog suggests.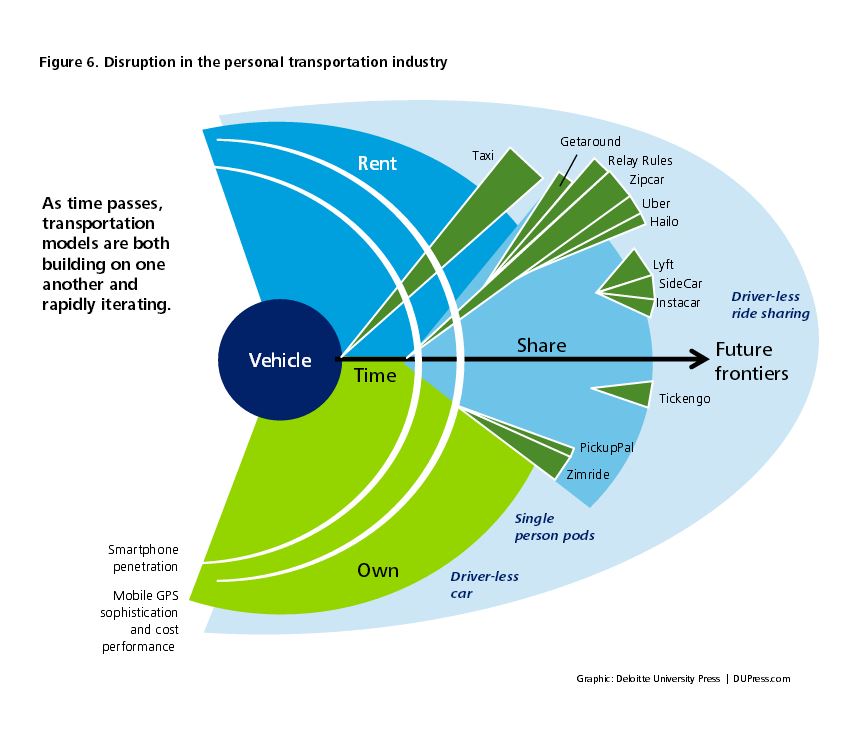 But for developers and would-be urbanites looking for hip, eco-friendly housing in the city of the future, the ability to get rid of a lot of parking spaces means that structures can be built more affordably, because more space can be devoted to living, and less to parking a personal automobile.
Along with car sharing, the rise of autonomous vehicles seems to be on track--driven in large part by the Millennial generation, who would rather text and play games than drive a vehicle. All of these trends are converging, as a study published by Deloitte University Press (pdf) notes, in ways that are likely to change not only how we get around, but how our cities and homes are built.
For more on the future of the sharing economy and transportation, see the Celestia Project, our year-long look at the possibilities of an ecologically balanced life by the year 2100.
---
Have an idea for a guest blog for Green Builder Media? Click here to become a blogger.