More manufacturers are using technology to optimize efficiency, comfort and performance.
Green Builder Media recently announced its annual 2016 Hot 50 Products. Included on the list are products that contribute to a home's intelligence, durability, energy efficiency and/or resilience. Many of this year's picks optimized their functions by combining improved design with connected technology.
"This is not your average year for product innovation," says Green Builder magazine Editor-in-Chief Matt Power. "For the first time, high-tech gadgets have begun to overlap with building products in very significant ways. The combination of sensors with wireless technology gives homeowners an almost omniscient power to manage climate, security and access to a home."
From smart appliances to indoor air quality monitoring to Bluetooth-enabled laser measures, the Internet of Things is influencing more and more product categories, and is even changing how pros use the tools of their trade.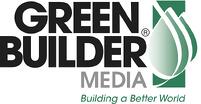 "The triple convergence of code changes, wireless sensors and instant control will soon weed out shoddy workmanship and inferior products. In a transparent world, only the genuine can survive," says Power. "This is the most innovative batch of products we've seen in years."
Some of the 2016 Hot 50 Products include:
See the full list of 2016 Hot 50 Products.
About Green Builder® Media
Green Builder Media is the nation's leading media company focused on green building and sustainable living. With a comprehensive suite of content marketing, digital, social, and print media options, high-profile demonstration projects, market research, and live events, Green Builder Media offers a blend of visionary and practical information covering a broad spectrum of sustainable living topics, including Internet of Things, smart home technologies, energy efficiency, water conservation, indoor air quality, resilient housing, renewables and clean transportation. For more information, visit us at .
About Green Builder® Magazine
Green Builder magazine is the building industry's leading magazine focused on green building and sustainable development. Green Builder offers practical, cost-effective information to a community of the most advanced building professionals across the country. The magazine's nationally award winning editorial team blends top-quality visionary content with sophisticated design to generate an unforgettable publication that addresses the most important issues of our time.
---
© 2016, Green Builder Media. All rights reserved. This article is the exclusive property of Green Builder Media. If you would like to reprint this content, you are free to extract a short excerpt (no more than 1/4th of the total article), as long as you 1. credit the author, and 2. include a live link back to the original post on our site. Please contact a member of our editorial staff if you need more information.