There's a movement afoot to ban state-funded projects from obtaining LEED certification, citing the program's lumber sourcing requirements. Some claim the voluntary green building program unfairly favors lumber certified through the Forest Stewardship Council (FSC). As Susan Stabley of the Charlotte Business Journal succinctly states:

"At issue is certification of wood used in the project. Developers that use 50% or more wood certified by the Forest Stewardship Council earn one point. However, using locally sourced materials such as brick, steel or wood—even when it's uncertified—could earn a project at least two points."

Because of that preference, lumber from local forests could be prohibited from use in state projects. For example, some local wood vendors have been excluded from supplying certain projects because their lumber stock is not FSC certified. USGBC points out that this should not have happened, as there are points to be earned for using local materials, including lumber that is not FSC approved. Despite that opening, the lumber industry claims that non-FSC wood is still discriminated against.

Similar to the chemical industry's disputes with LEED version 4 around the disincentive to use certain chemicals, the lumber industry feels USGBC's lumber distinction onerous. After repeated denials at the national level, FSC rivals such as the American Tree Farm System and the Sustainable Forestry Initiative have teamed up with industry giant Weyerhaeuser and others to take their plight to the state level. They seem to be making some progress.
The Back Story
This industry battle isn't the newsworthy element of this entry. Instead, it's the momentum behind the lumber industry's efforts. The loosening of sustainable lumber requirements has been sought and/or accomplished in Alabama, Florida, Georgia, Maine, Mississippi, North Carolina, Oregon, South Carolina and Tennessee.
In the case of North Carolina, they reached a compromise. According to WRAL.com, they will now "allow state and local government agencies to pursue LEED certification if an analysis shows that it would save them money in construction or in the first 10 years of operating costs. Also, buildings could use such ratings systems if they don't put North Carolina materials at a disadvantage.'"
The Coalition's Take
In our view, the lumber industry is intentionally and successfully using unsubstantiated claims (see our National Spotlight on the meaning of unsubstantiated claims) in order to influence lawmakers. The legislative buzzword for almost anything in legislative chambers is "jobs," and this debate is no different. Often, pro-lumber lobbyists claim such inclusive lumber practices will protect and create local jobs. However, according to North Carolina State Representative Ruth Samuelson:
"I spoke to the forestry association and they agreed—when this bill passes and becomes in effect, LEED will not be usable in North Carolina. There will be no—zero, none—new jobs created for local forestry as a result of this bill passing."
Instead, she told the House it is "highly likely" businesses—including steelmakers, concrete makers and HVAC manufacturers—"will run the risk of losing jobs, because they are right now favored under LEED."
And this makes sense. Consider the words of Bob Schaefer, executive vice president of the North Carolina Forestry Association: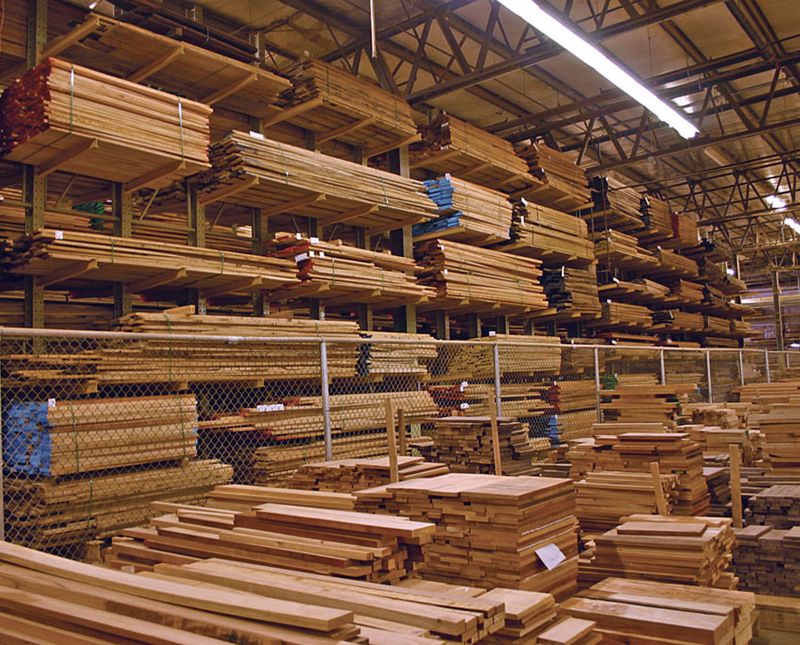 "Demand for forest products provides the incentive for landowners to plant and nurture forests now and into the next generation. The forest-product industry is the state's top manufacturing industry, employing over 67,000 people."
He's not talking about job growth. He's merely citing the number of existing jobs in the state; jobs that exist with the current market conditions intact. As USGBC-NC executive director Emily Scofield points out, her state's legislation "has garnered support without critical evidence being presented that the NC lumber industry has suffered as a result of LEED certification, and will rebound as a result of its passage or will see a significant number of new jobs."
What's Really Happening?
If it's not already obvious, here's what this whole issue boils down to: Lumber providers who don't adhere to the FSC criteria want access to state projects that require LEED certification. It's not about what is really one optional point out of the 110 possible points in the program. It's not about jobs. It may not even be about sustainability. Like most business disputes, it's about market opportunity (i.e., money). So why can't the lumber industry just be forthright and debate the issue on the real merits?
We're happy to see the compromise reached in the NC legislature. Hopefully, the other states dealing with this issue will follow suit. It would be a shame to let the perfect be the enemy of the good in this situation.
---
© 2016, Green Builder Media. All rights reserved. This article is the exclusive property of Green Builder Media. If you would like to reprint this content, you are free to extract a short excerpt (no more than 1/4th of the total article), as long as you 1. credit the author, and 2. include a live link back to the original post on our site. Please contact a member of our editorial staff if you need more information.