Please fill out the form on the right for access to our media kit.
Overview:
2015 marks Green Builder® Media's 10 year anniversary. So much has changed in the past decade. The green building market, and Green Builder Media along with it, has evolved from niche and fringe to mainstream and intelligent. As individuals, corporations, and governments around the world have awakened to our pressing environmental realities, sustainability has become recognized as the most cost-efficient, durable, and efficient design and building strategy. Green Builder has been at the forefront of this transformation.
Green Builder Media has one of the largest and most loyal audiences in the construction sector, green or otherwise. Our award-winning, innovative media offerings help our advertisers reach their marketing goals through customizable packages that include content marketing, social media, digital, live events, demonstration projects and print advertising.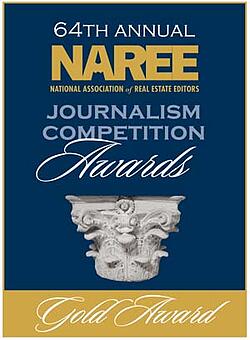 A New Approach:
At the beginning of 2014, we launched a sophisticated technology platform that now enables us to execute highly effective, customized content marketing programs that are specifically designed to generate leads and earned PR for our advertisers. We've put a lot of time and resource into developing this platform, and we can guarantee that you've never seen anything like it before.
As a part of our comprehensive content marketing programs, we develop microsites that integrate our custom generated content with your assets (videos, blogs, white papers, case studies, product photography, etc.). Then we use our widespread media channels (print, web, e-newsletters, social media, flexible media releases, blogging networks, and more) to drive traffic to the microsites. Engaging calls-to-action generate leads, and our national media outreach increases exposure, awareness, and reach. The programs are very cost effective and we can scale them up or back based on your budget.
Audience:
Green Builder's readers are progressive in their building practices and discerning in their product choices. They understand the value of using high quality, sustainable products, and they know how to educate their customers about the benefits of green building. Our core audience of 200,000 is comprised of enlightened building professionals – builders, remodelers, architects, contractors, code officials, city planners - across the country, as well as an aggregated network of 38 million consumers who have opted in for content about sustainability.
Contact Info:
Ready to learn more about how you can activate with Green Builder? Please complete the form on the right for more information or contact me directly.

Craig Coale
(512) 344-9754
craig.coale@greenbuildermedia.com