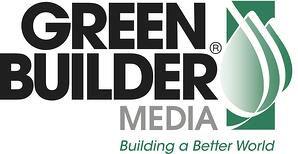 Advertise With Us
Please fill out the form on this page for access to our media kit.
TO THE DIGITAL AGE AND BEYOND!
Since our inception, Green Builder Media has played a significant role in shaping a national conversation about sustainability. Now, as the country's leading media company focused on sustainable living, we're enhancing our thought-leadership position, focusing our innovative thinking on redefining the way that we deliver media.
In 2016, we're updating our blended portfolio of print, online, digital, mobile, and social media to reflect the massive and rapid adoption of smart, distributed technology. We will continue to bolster our digital media and streamline our print schedule, vigorously disseminating our award-winning content on a daily basis through our digital media and content marketing efforts, enhancing them through eight issues of Green Builder magazine—6 thematic bi-monthly issues and two special issues.
We expect 2016 to be another banner year for Green Builder Media and our partners. We thank you for your continued innovation and support. We invite you to join us for this wildly exciting journey into the future of new media.
GREEN BUILDER MEDIA'S KEY DIFFERENTIATORS
Aligning your brand with Green Builder Media offers:
Thought Leadership
Green Builder Media is the undisputed leader in sustainable living.
Progressive Audience
Our trade readers are in the business of building high performance homes. They understand the value of using products that meet their client's demanding criteria.

Our consumer readers are committed to sustainable living. They are active influencers in their communities.
Technology Platform
Our technology platform enables us to optimize campaigns and intelligently serve content.
Content Marketing Experience
We have years of creating and implementing highly successful content marketing campaigns that generate qualified leads and earned PR. We elevate awareness, nurture interest, and convert customers.
Proven Advertiser Results
Leading manufacturers have repeatedly told us no other media company offers similar programs that provide the trackable ROI that Green Builder Media offers. We have the right content, audience, and distribution vehicles for success!
Our talent is in helping our customers understand, engage, and inspire real people—one on one—at scale. Not looking for "more people" to reach with your story, but, rather, the right people.
CONTACT INFORMATION:
Ready to learn more about how you can activate with Green Builder? Please complete the form on this page for more information or contact me directly.

Craig Coale
(512) 344-9754
craig.coale@greenbuildermedia.com