College students once more have shown what the sun-powered housing the the future could look like. 2013's Solar Decathlon demonstrates that the U.S. could lead the way in sustainable living. All it takes is thinking differently about how housing should look and function.
By Chandra Slaven
THIS YEAR'S SOLAR DECATHLON SHOWED NOT ONLY THAT STUDENTS BUT PANEL AND EQUIPMENT MANUFACTURERS NOW HAVE THE STREET CRED to make a case for widescale conversion to solar power.
Showcasing the "best and brightest" in the design and production of solar-powered houses that are highly energy efficient, attractive and affordable, the Solar Decathlon's 20 unique projects built by collegiate student teams from around the world was on display October 3–13, at the Orange County Great Park in Irvine, Calif.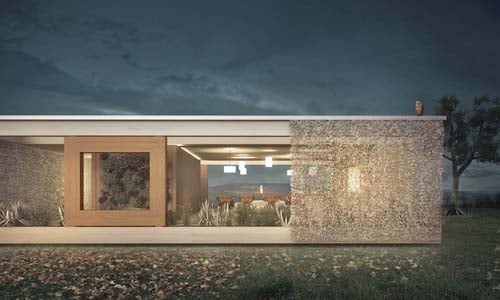 Team Austria, made up of students from Vienna University of Technology, was the overall winner in Solar Decathlon 2013.
Held for the first time outside of Washington, D.C., the sixth biennial Solar Decathlon was the solar energy and building industries' equivalent to the Consumer Electronics Show. The Solar Decathlon challenges elite collegiate teams to design, build and operate solar-powered houses that are cost effective, energy efficient, comfortable and attractive. The winner of the competition is the team that best blends affordability, consumer appeal and design excellence with optimal energy production, renewable energy and maximum efficiency.
The genius of the Solar Decathlon is that it not only inspires, but demands that competitors create unique homes that are aesthetically pleasing, technologically advanced and highly energy efficient. "I wanted to recruit the best and the brightest students and challenge them," said Richard King, director of the U.S. Department of Energy Solar Decathlon. "I wanted to provide the students with some real hands-on education, and secondly, I wanted public engagement. Our goal is to bring the students together to build a solar village, and then judge the homes side-by-side for aesthetics, and measure them for performance—to make sure the houses really work."
The XPO Energy Exposition, hosted by the City of Irvine, ran concurrently and connected businesses to consumers through a showcase of energy-efficient products and technologies and a series of interactive workshops. "Irvine has been the host city for numerous events in its 42-year history," said Irvine Mayor Dr. Steven Choi. "Rarely, though, has Irvine been the destination venue for such a prestigious event as the Solar Decathlon."
---
2013 Over Winner - Team Austria, Vienna University of Technology - LISI House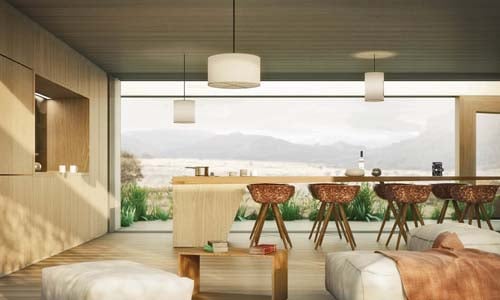 Team Austria's inclusion of flexible design features, such as sliding glass elements and an automated energy control system make the home adaptable to local weather conditions.
Team Austria, made up of students from Vienna University of Technology, is designing LISI, a "house of the future." LISI's prefabricated, lightweight construction components can be combined in different ways to adapt to different needs. Almost all of the construction materials will come from renewable or easily recyclable resources, to maintain sustainability before and after the house's lifecycle. Its simplicity, flexibility and component availability make it an affordable housing option—regardless of income or location.
The house aims for a high level of sustainable architectural quality. Both its prefabricated, lightweight construction system and the flexibility of its functional concept allow for variable configurations. The layout and forms can be changed easily depending on the site and lifestyle of residents. The designers tried to create moments of "surprise and delight" in architectural detail, and keep the spaces bright with good daylighting. Overhangs and shading keep temperatures from fluctuating too dramatically from season to season.
LISI not only ensures a healthy, comfortable environment for its residents, it also generates enough energy to fully power the typical family's daily lifestyle—which includes heating, cooling, warm water and electricity.
Also, the lightweight modular components are sufficiently durable for repeated shipping and re-assembly, and dimensioned to accommodate transport in standard containers. Walls and other sections can be customized for a range of climates—adjusting the performance of the thermal envelope. For example, additional insulation layers can be added for colder climate zones (and at high altitudes), or reflective layers can be installed for warmer climates. The design strives to thermally optimize the building shape and envelope structure, with particular attention to the sizing and placement of windows and doors—customizing them to the site and local climate. Also, vapor barriers in the construction are flexible and adaptable. They can provide moisture and mold protection if local climate conditions dictate a need for that feature.